3 Trading Tips From This Psychology Major-Turned-Trader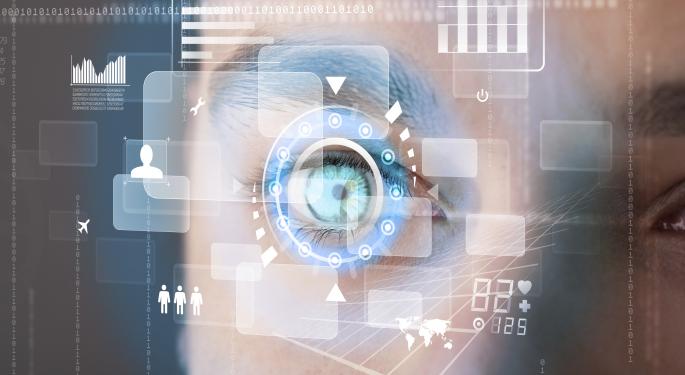 With a background in psychology, Rachel Shasha has been studying the market more than five years.
She recently joined Benzinga's #PreMarket Prep broadcast to talk about three psychological tips that traders should keep in mind while tracking their investments throughout the day.
1. Know Your Emotions
Shasha said it's important for a trader to know how he or she reacts to particular emotions when trading.
For example, a trader who gets very excited after doing great in a trade might start to put on more risk because everything is going very well. Shasha said it's important to be aware that those elated feelings can lead to overconfidence and overtrading.
Related Link: Meridian's Jonathan Corpina Explains How Off-Exchange Trading Hurts Investors
She suggest that when traders experience this, they should pull back and possibly even shut down trading for the day.
At the same time, Shasha said it's also important to understand your reactions to losing money on trades.
"You're feeling crappy … but instead of trying to revenge trade and make it up, [traders should], again, take a step back," she said.
2. Watch Other People's Reactions To The Market
Shasha also said it's important to watch how other people, as a whole, react to the market. Sometimes, she said it's better to do the opposite.
"I think this whole run-up that we had, which to be honest surprised me -- this whole 9-percent move up -- I think this is because too many people thought this was going to be something different," she said.
When too many people start to see that and get the same information, what used to work might not anymore, Shasha explained.
Flashback 2013 when even bulls are surprised by this move. $SPY $SPX

— Rachel (@Sassy_SPY) October 28, 2014
She also said to be aware if being the contrarian is the right move at any given time, because that could change too.
"You know the market is going to keep changing, so you have to adapt to it," she said.
3. Be Willing To Adapt
Shasha also emphasized the importance of adapting to changing conditions.
"In order to adapt, you have to pay attention to what's going on in the market and how you're feeling toward it and what your biases are toward it," she said.
Even if a trader has found a system that works for them for a while, Shasha said that suddenly could stop, at which point that trader needs to go back, look within themselves and see if it's possible that they are wrong and things are changing.
"If they are, [ask yourself] 'How can I change with them? How can I grow with them?'" she explained.
Shasha also talked about Molson Coors Brewing Company (NYSE: TAP) and Chipotle Mexican Grill, Inc. (NYSE: CMG).
Check out her full interview here:
Don't forget to tune in to Benzinga's #PreMarket Prep broadcast Monday-Friday 8-9:45 a.m. ET all of the premarket info, news and data needed to start the trading day.
View Comments and Join the Discussion!
Posted-In: Benzinga #PreMarket Prep psychology Rachel ShashaEducation Psychology Interview General Best of Benzinga