#PreMarket Prep Guest List For The Week Of October 20, 2014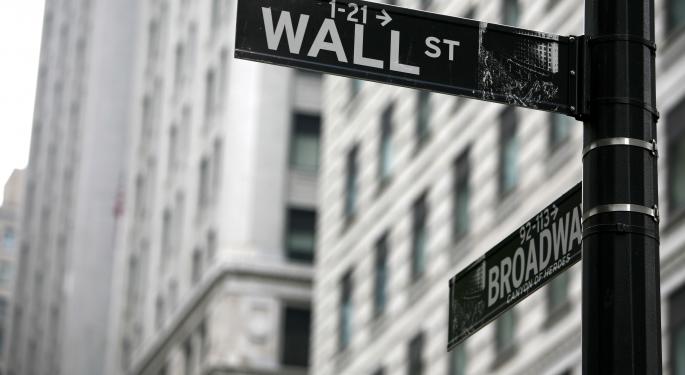 There will be plenty of different types of traders and analysts this week on Benzinga's #PreMarket Prep broadcast, sponsored by Charles Schwab, including tenchical traders, momentum traders and long-term investors.
Be sure to tune in at 8:00 a.m. EST Monday-Friday here to tune in to the exciting show.
Monday, October 20, 8:35 a.m.
Tim Melvin (@timmelvin), Marketfy Maven and author of the "Tim Melvin Deep Value Letter"
Tim Melvin will be on to talk about long-term investment and finding value in stocks.
9 a.m.
Jason Sen (@daytradesignals), Technical Analyst and Director of Daytradeideas.com
Jason Sen began his trading career in the options pits on the trading floor of LIFFE in 1987 at the age of 19, making markets on his own account. When the trading floor closed in 2001, he successfully made the transition to day trading on computer screens. Trading financial markets is all he has ever done, every day, for more than 25 years.
9:20 a.m.
Craig Erlam (@Craig_AlpariUK), Market Analyst at Alpari
Craig Erlam joined Alpari (UK) at the beginning of 2012 after four years in the financial services industry, including working at Goldman Sachs. Craig writes market commentary that regularly appears on websites including The Financial Times, Reuters, BBC, The Telegraph and FOX Business. He also provides insight and analysis for clients that he posts daily on Twitter and the Alpari (UK) website.
Tuesday, October 21, 8:35 a.m.
Nic Chahine (@racernic), Creating Income with Options Spreads
Nic Chahine joins the show every Tuesday to discuss the week's options outlook.
9 a.m.
Joshua Belanger (@optionsizzle), Founder of OptionSIZZLE.com
After more than a decade in the trenches of Wall Street, Joshua Belanger has become well known for his work with options trading volume, easy approach to options education and strategic investment guidance.
9:20 a.m.
Randy Frederick (@CharlesSchwab), Managing Director of Trading and Derivatives for Charles Schwab
Randy Frederick, a respected industry veteran with more than 25 years experience, writes blogs and educational articles for Schwab's website and client newsletters. He is one of the early architects of Schwab's option trading platforms and analytics tools.
Wednesday, October 22 8:35 a.m.
Fari Hamzei (@HamzeiAnalytics), Founder of Hamzei Analytics
Fari Hamzei joins the show every Wednesday, bringing his wealth of knowledge on aggressive equity options and index futures trends.
9 a.m.
Scott Redler, (@RedDogT3) Chief Strategist at T3 Live and T3 Trading Group
Scott Redler has been trading equities for more than 10 years and has more recently received widespread recognition from the financial community for his insightful, pragmatic approach. Beginning his trading career at Broadway Trading in 1999, Scott moved on with Marc Sperling to Sperling Enterprises, LLC after establishing himself as one of the best young traders in the firm.
9:20 a.m.
Dave Landry (@davelandryTrdr), Trader and Founder at Davelandry.com
Dave Landry has been actively trading the markets since the early '90s. In 1995, he founded Sentive Trading, LLC, (www.davelandry.com), a trading and consulting firm. He is author of "Dave Landry on Swing Trading," "Dave Landry's 10 Best Swing Trading Patterns & Strategies," and "The Layman's Guide to Trading Stocks."
Thursday, October 23, 8:35 a.m.
Harlan Pyan (@AllAboutTrends), Co-Founder of All About Trends
All About Trends is a subscription-based newsletter service focused on helping individuals secure consistent profits in the market by trading what they see, not what they think, hear or fear.
9 a.m.
Jeff deGraaf, Chairman, Co-Founder and Head Technical Analyst at Renaissance Macro Research
Jeff deGraff has been ranked by Institutional Investor Magazine for the last 10 years and ranked No. 1 technical analyst for the last nine years. Jeff spent the early part of his career at Merrill Lynch and then Lehman Brothers, where he served on the firm's investment policy committee as a Managing Director. In 2007, he moved to ISI as an executive managing director, serving on the firm's management committee and heading the firm's investment policy committee.
9:20 a.m.
Ben Banks (@BenCBanks), Momentum Trader and Owner of BenCBanks
Ben C. Banks is a 19 year-old systematic, momentum trend following market participant. He's the author of the popular analysis website, BenCBanks.com. He also studies finance at North Carolina State University.
Friday, October 24, 8:35 a.m.
Jonathan Corpina (@JonathanCorpina), Senior Managing Partner at Meridian Equity Partners
Jonathan Corpina manages trading and sales on the Meridian NYSE trading desk. An NYSE member since 2001, Jonathan is an elected Executive Floor Governor, President of the Organization of Independent Floor Brokers, and is a board member of the Floor Members Emergency Fund.
9 a.m.
Sheldon McIntyre (@hertcapital), Founder of 360° Virtual Advisor
Sheldon McIntyre founded 360° Virtual Advisors in 2010. He has more than 14 years of experience in the investment industry.
9:20 a.m.
Dr. Kris Andersen (@StockMarketCB), Author of The Stock Market Cook Book
Dr. Kris Andersen is the founder of Stock Market Cook Book, which provides both Wall Street and Main Street with proven trading and investing strategies, market insights and investment tips. She is also the founder of the patent-pending Portfolio Preserver, a software platform that combines Modern Portfolio Theory with a sophisticated market timing scheme to save nest eggs from market corrections.
Posted-In: Benzinga #PreMarket Prep premarket data PreMarket InfoEducation Pre-Market Outlook General Best of Benzinga
View Comments and Join the Discussion!