#PreMarket Prep Guest List For The Week Of October 13, 2014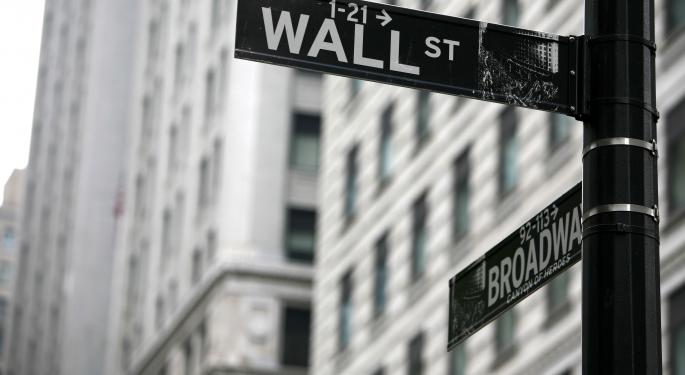 We have a lot of exciting new guests on Benzinga's #PreMarket Prep broadcast, sponsored by Charles Schwab, including a member of the IEX exchange management, a Renaissance Macro researcher and the former CEO of Fisker Automotive.
Be sure to tune in at 8:00 a.m. EST Monday-Friday here to tune in to the exciting show.
Monday, October 13, 8:35 a.m.
Tim Anderson (@TJAnderson1), Managing Director at TJM investments
Tim Anderson has 30 years experience in equity capital markets and trading that includes senior positions at major investment banks as well as buy side equity hedge funds. He is located on the New York Stock Exchange and is a relationship manager for Institutional Broker Dealer accounts and buy side institutions.
9 a.m.
Robert Green (@GreenTraderTax), Founder of Green NFH, LLC
Green NFH, LLC is a tax and accounting firm catering to investors, traders and investment management businesses. Robert Green is a leading authority on trader tax.
9:20 a.m.
Russell Rhoads (@RussellRhoads), Senior Instructor with the Options Institutes at the Chicago Board of Options Exchange
Russell Rhoads is a chartered financial analyst and joined the Institute in 2008 after a career as an investment analyst and trader with a variety of firms including Highland Capital Management, Caldwell & Orkin Investment Counsel, TradeLink Securities and Millenium Management.
Tuesday, October 14, 8:35 a.m.
Nic Chahine (@racernic), Creating income with options spreads
Nic Chahine joins the show every Tuesday to discuss the week's options outlook
9 a.m.
Ashraf Laidi (@alaidi), Hamzei Analystics HFT Forex Strategist
Ashraf Laidi's analysis of currency markets stand out based on his distinct style in bridging the fundamental and technical aspects of the markets. His expertise in dissecting Federal Reserve policy and understanding cyclical relationships among yield curves, economic indicators, and equity market performance enabled him to predict Federal Reserve rate cuts in the summer of 2007.
9:20 a.m.
Angie Maguire (@goddessofgrain), Vice President of Grain for Citizens Elevator
At Citizens, Angie Maguire manages five elevator locations as well as a state of the art on-farm program bringing the company's overall yearly handling to more than 11 mbu.
Wednesday, October 15 8:35 a.m.
Fari Hamzei (@HamzeiAnalytics), Founder of Hamzei Analytics
Fari Hamzei joins the show every Wednesday, bringing his wealth of knowledge on aggressive equity options and index futures trends.
9 a.m.
Ron Bernstein (@TradesportsUS), Founder and CEO of Tradesports.com
A successful entrepreneur with more than 30 years of experience as a stock trader, Ron Bernstein's business career has been tightly focused on proprietary commodity futures and options trading on various exchanges around the world. Bernstein was a founding partner of Consensus Commodities Corporation and retains trading privileges today.
9:20 a.m.
Hardeep Walia (@hardeepw), Co-Founder and CEO of Motif Investing
Hardeep Walia co-founded Motif Investing to create an intuitive way to invest conceptually. He spent more than six years at Microsoft, where he was general manager of the company's enterprise services business, and prior to that was a director of corporate development and strategy, helping to oversee Microsoft's investments and acquisitions.
Thursday, October 16, 8:35 a.m.
Harlan Pyan (@AllAboutTrends), Co-Founder of All About Trends
All About Trends is a subscription-based newsletter service focused on helping individuals secure consistent profits in the market by trading what they see, not what they think, hear or fear.
9 a.m.
Neil Dutta, Head of U.S. Economics for Renaissance Macro Research
As head of U.S. Economics, Neil Dutta leads RenMac's economic research efforts, analyzing global trends and cross market investment themes. Neil joins RenMac after spending seven years at Bank of America-Merrill Lynch, where he was a senior economist with responsibilities for both the United States and Canada.
9:20 a.m.
Rev. Emmanuel Lemelson (@Lemelson), Founder and President of Lantern Foundation and Chief Investment Officer of Lemelson Capital Management
Rev. Emmanuel Lemelson is the founder and president of the Lantern Foundation and also the Chief Investment Officer of LemelsonCapital Management.
Friday, October 17, 8:35 a.m.
John Ramsay (@iextrading), IEX Chief Market Policy & Regulatory Officer
John Ramsay has 25 years experience in positions that concern the regulation and oversight of securities markets and intermediaries. While at the SEC since 2010, Ramsay led the staff's response to numerous significant market events, its participation in global regulatory initiatives, the development of new analytical tools for equity market oversight, and the proposal for Regulation SCI. He also led SEC efforts to implement significant elements of the Dodd-Frank Wall Street Reform and Consumer Protection Act, including the Volcker Rule and derivatives reform rules.
9 a.m.
Tony Posawatz (@TonyPosawatz), Automotive Innovation Leader and Former CEO of Fisker Automotive
Tony Posawatz has 18 years of executive experience at General Motors, as well as automotive/tech start-up/turnaround CEO experience with Fisker Automotive. He also has more than 30 years of experience in diverse areas including product development, program & general management, finance, planning & business development/strategy as well as manufacturing and quality.
9:20 a.m.
Jay Hatfield, InfraCap MLP ETF Fund Manager
Jay Hatfield, has extensive experience advising and investing in domestic energy infrastructure companies. Hatfield's background as a co-founder and general partner of a NYSE-listed MLP, a hedge fund manager focused on the energy and utility sectors, and a Morgan Stanley utility and energy infrastructure investment banker provides him a unique perspective on the fund's target investment universe.
View Comments and Join the Discussion!
Posted-In: Benzinga #PreMarket Prep PreMarket PrepEducation Previews Pre-Market Outlook Trading Ideas General Best of Benzinga