3 Energy Companies Investing In Startups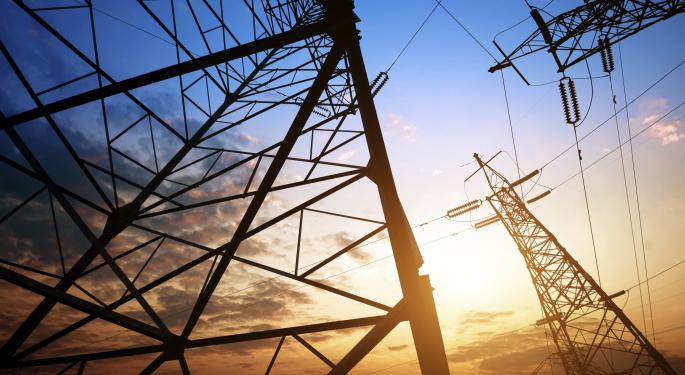 As recently reported, NRG Energy (NYSE: NRG) is acquiring Goal Zero, a company that makes portable solar battery chargers.
The deal is just the latest in a growing trend of energy companies acquiring innovative startups in an effort to diversify and expand their markets. Here are some recent examples.
Royal Dutch Shell (NYSE: RDS-A)
Back in 2010, Shell acquired a stake in Virent Energy Systems, a Wisconsin-based company that creates chemicals and fuels from "biomass-derived" sugars.
In 2012, using technology licensed from Virent, Royal Dutch Shell built a next-generation biofuels pilot plant at Shell's Westhollow Technology Center in Houston.
Related Link: Google, Asian Companies Invest In Trans-Pacific Underwater Internet Cable System
The pilot plant "allows us to explore further biofuels options as we continue to actively manage our advanced biofuels pathways to identify a feasible set of commercial solutions," Luis Scoffone, vice president of Alternative Energies at Shell, said at the time.
Virent also has partnerships with Cargill, Coca-Cola, the U.S. Navy, the USDA and the U.S. Department of Energy.
SolarCity (NASDAQ: SCTY)
While Elon Musk is best known for the Tesla electric car and his SpaceX chimerical space venture, he's also chairman of Solar City, one of America's largest installers of rooftop solar power systems.
This past June SolarCity announced its acquisition of Silevo, a solar panel technology and manufacturing company.
In a blog co-signed by Musk, SolarCity said the company was in discussions with New York officials regarding the construction of a manufacturing plant in the state, a facility that within the next two years "will be one of the largest solar panel production plants in the world."
"If we don't do this, we felt there was a risk of not being able to have the solar panels we need to expand the business in the long term," Musk said during a June conference call.
Pacific Gas And Electric (NYSE: PCG)
Also known as PG&E, the company is one of the biggest combined natural gas/electric utilities in the country, supplying natural gas and electricity to an estimated 15 million people in north and central California.
In 2009 PG&E signed a contract with BrightSource Energy, a designer, developer and distributor of solar thermal technology, to create seven solar power projects that would produce an overall total of 1,310 megawatts (MW) of solar thermal power.
But the relationship hasn't always been to plan. Last year, PG&E canceled a plan to purchase power from two BrightSource plants, citing "uncertainty around the timing of transmission upgrades."
Posted-In: electricity Elon Musk energy oil and gasEducation Startups Tech General Best of Benzinga
View Comments and Join the Discussion!