2 Biotech Stocks With Massive Increases In Short Interest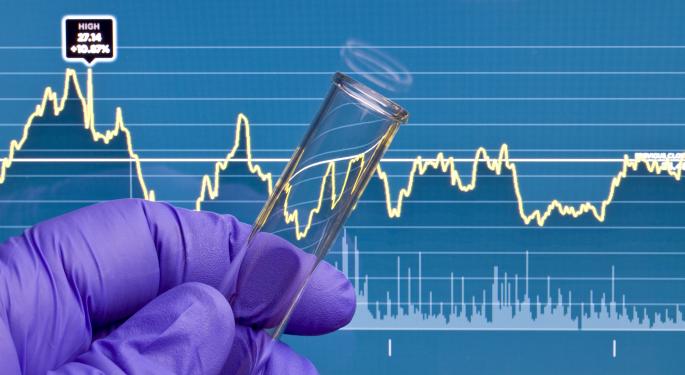 Short interest can be a very telling component of investor and trader sentiment toward a stock.
High or rising short interest typically means that investors and traders believe a stock is going to drop or continue a current decline further.
However, high short interest can also be viewed as a contrarian indicator, since investors might believe that a stock that has already been "beaten down" may have nowhere to go but up. This type of scenario could also lead to the "short squeeze" that traders are looking for.
In my recent research I found two biotech stocks that have had a massive increase in short interest from the previous month.
One of those stocks is Bluebird Bio (NASDAQ: BLUE).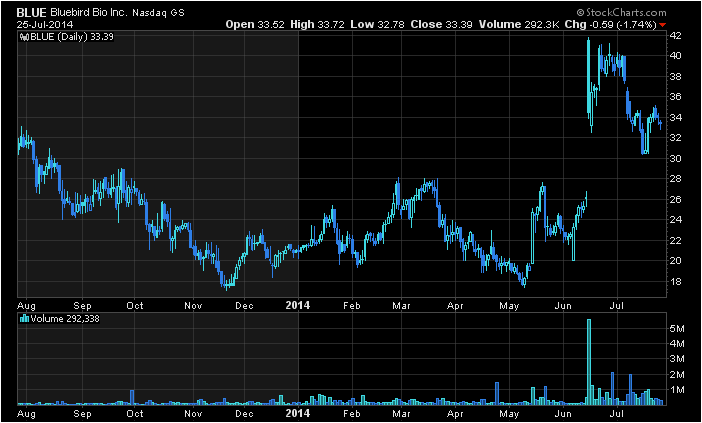 Bluebird has seen an 86 percent rise in short interest, month over month. The stock's skyrocket in June seems to have been followed by a mass exodus this month.
The other biotech that easily beat the market, Ohr Pharmaceutical (NASDAQ: OHRP), has had a similar rise in short interest to the tune of an 85 percent increase.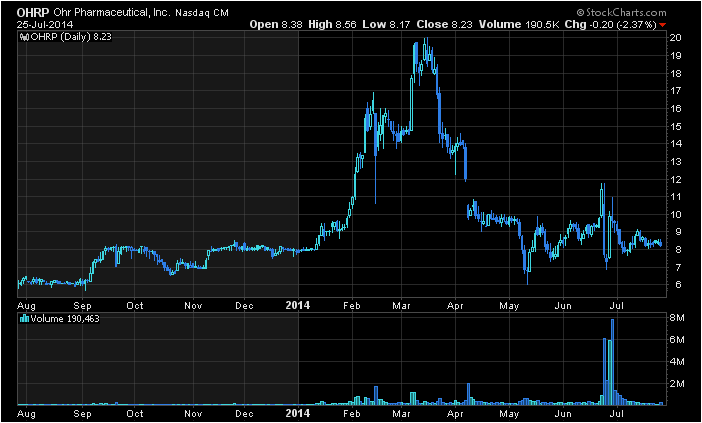 Ohr's stock sure looks like one of the "beaten down" scenarios. Maybe the stock is poised to pop? The criteria used to identify Bluebird and Ohr was biotechs that traded more than 500K in volume and were greater than $5 in price.
Obviously, investors must conduct their own due diligence before investing in any stock. However, stocks with the highest increase in short interest are certainly ones worth keeping an eye on.
Tags: biotechnology
Posted in: Long Ideas News Education Short Ideas Technicals Trading Ideas General Best of Benzinga