What Are Climate Bonds And Why Should You Care?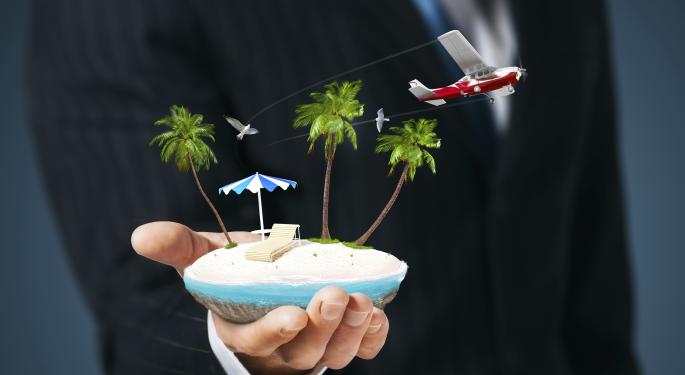 There's a huge asset class that has remained largely a mystery to many investors. It's called climate bonds.
An Asset Class Defined
Put simply, climate bonds are debt instruments in which capital raised finances projects that tackle problems related to climate change.
Climate bonds, sometimes called green bonds, are a relatively new asset class issued by government, multinational banks or corporations.
Bigger Than You Think
According to a new report prepared by the Climate Bonds Initiative, Bonds and Climate Change, The State of the Market in 2014, "labeled" green bonds will total $50 billion by the end of this year and $100 billion in 2015.
That's just the labeled segment in which there has been verification that the money raised was allocated specifically to low-carbon projects.
Climate Bonds Initiative chief executive, Sean Kidney, call that segment "the visible part of the iceberg," according to Forbes.
The other 90 percent, more than $500 billion, consists of non-labeled, non-verified bonds, still considered a major part of the climate bonds landscape.
The Importance of Non-Labeled Bonds
As Forbes noted, this "hidden" part of the climate bond market provides a combination of liquidity and scale for those who wish to invest in climate solutions but have no idea where to look.
Kidney pointed out the importance of this segment saying, "The broader climate-themed universe is an indicator of where future bonds might be labelled."
Related: Fitch Rates $185MM Louisiana Appropriation Bonds 'AA-'; Outlook Stable
Key Themes
The Climate Bonds Initiative, self-described as "an investor-focused not-for-profit working to mobilize bond markets for climate change solutions," relies on seven themes when screening bonds.
They include Transport, Energy, Climate Finance, Buildings & Industry, Agriculture & Forestry, Waste & Pollution Control and Water.
Deep Pockets, AAA Rating, No Premium
The majority of climate bonds issued so far have come from large, well-financed, multinational banks with AAA ratings. This could be a real confidence booster to investors interested in tackling climate change but who are still adverse to risk.
Importantly, climate bond issuers do not ask investors to pay a premium for this class of bonds.
"If you can invest in two bonds that offer the same return over the same period," Kidney told Forbes, "but one of them allows you to tackle climate change at the same time, then why would you not do that?"
A Bright Future
Bridget Boulle, report co-author, told Investment & Pensions Europe that significant future growth in climate bonds would come from municipalities, cities and corporations.
Boulle then added one cautionary note saying, "There is still certainly work to do on discover-ability and identification of product, and then packaging it in a way that is exciting for investors -– especially institutions."
­At the time of this writing, Jim Probasco had no position in any mentioned securities.
Posted-In: bonds climate bonds Climate Bonds InitiativeBonds Education Markets Media General Best of Benzinga
View Comments and Join the Discussion!