Mark Melin, Author At ValueWalk, Talks Argentinian Debt & Flash Crash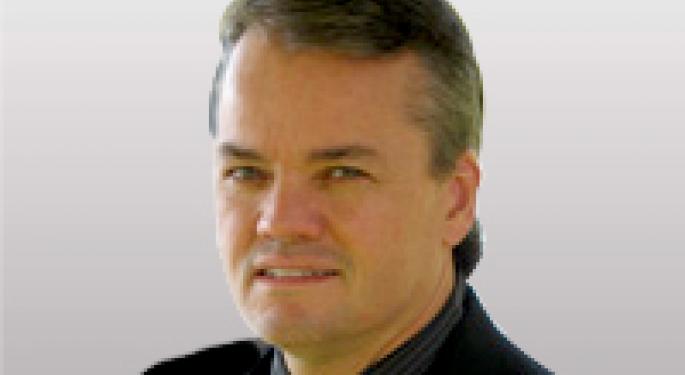 Mark Melin is the author of three books, including High Performance Managed Futures and The Chicago Board of Trade's Handbook of Futures and Options.
Melin, a former adjunct instructor in managed futures at Northwestern University writes about hedge funds, alternatives investing and Wall Street's political power from a behind the scenes perspective.
Melin, who is a contributor on ValueWalk was a special guest on the June 10 edition of Benzinga's #PreMarket Prep to talk about Argentina's feud with a hedge fund billionaire and high frequency trading.
The topic of conversation quickly moved to Argentina, and the ongoing battle between billionaire investor Paul Singer, head of Elliott Management and the South American country.
Singer raised his international profile when the billionaire investor and founder of Elliot Management refused to take a steep haircut when Argentina restructured its debt in 2005, after defaulting on $82 billion worth of debt in 2001.
Related Link: Vlad Karpel, Founder of Tradespoon, Talks Option Strategies
Around 76 percent of bondholders agreed to the haircut, but not the billionaire hedge fund manager.
Singer, who has been referred to as a "vulture" by Argentina's President Cristina Kirchner paid around $0.22 on the dollar for some of his Argentinian bonds and firmly believes he is entitled to receive the entire amount owed.
"Argentina doesn't have the money," Melin began explaining. "There was a secret memo that was leaked between Argentina's New York based lawyers. In this memo it advised the Argentina government to ignore court rulings."
On Monday, the U.S. Supreme Court rejected an appeal and said that it won't hear Argentina's appeal on a lower court's previous ruling ordering it to pay holders of defaulted bonds (like Singer) in full when servicing its restructured debt.
If Argentina loses the case, they are probably going to default on all the bond agreements, Melin speculated.
In fact, Melin explained that Pope Francis held a meeting with Jubilee USA, an amicus brief supporting Argentina's case against "savage capitalism," a term Eric LeCompte, executive director at Jubilee USA used to describe Singer and other hedge fund investors.
In all of his years of experience, Melin has never heard of a Pope mingling in affairs, especially involving hedge funds.
However, Argentina's woes are not unique in the global arena.
"The same debt problem is at the root of what happened in Ukraine," Melin said. "Before any of the Ukraine situation blew up, there was some disagreement over debt. The International Monetary Fund wanted some pretty strict terms and tough austerity that they were imposing on Ukraine."
Melin explained that it the media failed to emphasize the fact that Ukraine turned to Russia for better debt terms.
Going back to 1933 Germany, severe debt restrictions were imposed following the Treaty of Versailles.
"What happened?," Melin asked hypothetically. "Adolph Hitler came to power."
Related Link: Greenwich Associates' Kevin McPartland Talks Market Structure, Growing Demand for Research
Melin cautioned that international debt seekers could now turn to new financial centers, such as London, to issue debt.
Just how bad is the debt situation?
"The debt crisis is generally un-discussed in the main-stream press," Melin said. "Behind the scenes, there has always been a huge discussion that the debt that countries are piling up are mathematically impossible to re-pay."
Melin even goes on to say that the U.S. debt situation, along with the unregulated multi-hundred trillion dollar derivative positions taken by banks needs to be addressed by the media.
Flash crash
"If you are on the inside you know that what is happening is they are trying to disguise the real issues," Melin said while adding that the real issue is what is being sold is access to market moving information before the general public gets it. As such investors are being front-run.
When the flash crash occurred in 2010, the official report describing the series events was, according to Melin, "a joke."
There was pure manipulation of the electronic market-making software, Melin explained.
"It wasn't a fast-finger, that's not what happened," Melin said while adding that the story has never been fully reported in the media.
Melin believes that a correction in the market is due in 2015.
"Kudos to Janet Yellen, I think she is doing a great job," Melin said in reference to the Federal Reserve's unwinding of its debt purchases. "I think at the end of the day, there has to be a market crash."
When markets aren't manipulated, they move in cycles, Melin said while adding that what has happened since the Quantitative Easing program began, the cycles have disappeared.
Check out the video below for a recap of Mark Melin's guest appearance on #PreMarket Prep:
Posted-In: Argentina Debt Cristina Kirchner Elliott Management flash crashEducation Trading Ideas Interview General Best of Benzinga
View Comments and Join the Discussion!