When Will The VIX Return From Its 'Spring Break'?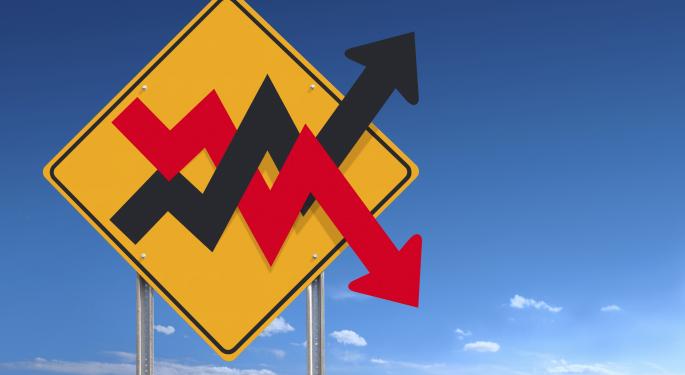 The S&P 500 has had multiple all-time high closes within the past few weeks. However, volatility in the S&P 500, as measured by the VIX, has been in an ongoing downtrend throughout the month of May.
In order to get a better insight into the reasons behind this downtrend, Benzinga spoke to TD Ameritrade's (NYSE: AMTD) Chief Strategist, JJ Kinahan.
In response to the current lows in market volatility, Kinahan asserted, "it's like [the VIX] went on a spring break and never came back, now it's on some vacation."
Kinahan said he believes the persistent lows in the VIX reflect the high prices of stocks and the Federal Reserve's actions.
Related: Survey: Hilshire Bidding War; Who Will Come Out On Top?
Kinahan explained that many investors have realized their gains in many positions, and while they aren't quite sure where to put their money, they know they do not want to buy into a market currently reaching all-time highs. This lack of buying interest can partially explain the current lows seen in the VIX.
Kinahan also described the Federal Reserve's role in the current lows in volatility. He said the Fed used 'Fed puts' not only when there was unfavorable market direction, but also when volatility reached highs. Kinahan revealed, "every time volatility pops up, it's like the Fed also comes in."
Kinahan suggested some of the implications of the low levels of volatility. With respect to the commodities markets, Kinahan commented, "As VIX decreases with the equities going up, the 'safety' of gold and related metals comes into play... do I need this safety, so to speak?"
Another implication that Kinahan indicated is that, "[people] started buying bonds, and what started off as sort of a parking place for their money has actually led to be, inadvertently, a good investment." He indicated that investors are likely to stay in fixed income until a major change in the markets encourages them to move elsewhere.
Although volatility has been low recently, Kinahan doesn't want investors to take too much of a back seat approach, as he indicated, "the real problem here is that people will be lulled into a sense of complacency." Kinahan noted "the last two times the VIX was down at these low levels, it almost doubled within the next three weeks."
At the time of publication, the VIX indicator was reading $11.95, up 0.37 percent on the day.
View Comments and Join the Discussion!
Posted-In: JJ Kinahan stock market volatility TD Ameritrade VIXEducation Interview General Best of Benzinga