Google Classroom Educational App Launches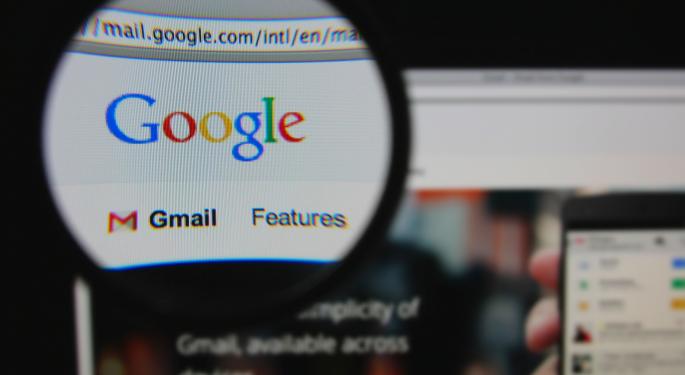 Google (NASDAQ: GOOG) announced Tuesday the launch of a new educational tool called Google Classroom. The tool comes in the form of an app designed to allow teachers to create, organize and grade assignments using Google Docs, Drive and Gmail.
Teachers can also use the app to provide feedback to students and communicate with their classes in and out of the classroom, according to Google.
The new tool is part of Google's Apps for Education program, which is free to educators at all levels. The new app will be in beta testing at first, but available everywhere by this coming fall.
With the app, teachers will be able to tell which students have completed an assignment and then efficiently communicate with procrastinators to increase accountability.
Using Google software, teachers can also make announcements, ask questions and receive feedback from students in and out of the classroom.
Related: Why Google Wants To Plant a Microchip In Your Head
By automatically creating a Drive folder for each new assignment, Google said the software would help teachers stay organized and enable students to stay focused on assignments by checking their Assignments page.
Teachers were encouraged to sign up at classroom.google.com/signup.
According to The Next Web, the launch of Google Classroom followed the company's decision to stop scanning emails in the Apps for Education program and serving up ads based on those scans.
In announcing the launch Google said, "Like the rest of our Apps for Education services, Classroom contains no ads, never uses your content or student data for advertising purposes, and is free for schools."
The primary purpose of Google's Apps for Education, including Classroom, is not direct advertising anyway, according to Forbes. The idea is to build brand loyalty in the same way Apple managed to do that through its strong presence in schools over the years.
Google is also heavily promoting its Chromebook to schools – another stab at brand loyalty and product familiarity. The Apps for Education program, of course, works on all devices.
In addition to the just launched Classroom, Apps for Education also included Gmail, Calendar, Drive, Docs, Sheets, Slides, Sites, Vault and more.
At the time of this writing, Jim Probasco had no position in any mentioned securities.
View Comments and Join the Discussion!
Posted-In: Apple Calendar DocsNews Education Events Media General Best of Benzinga