Bank of America vs. Citigroup - Which Is The Better Bet?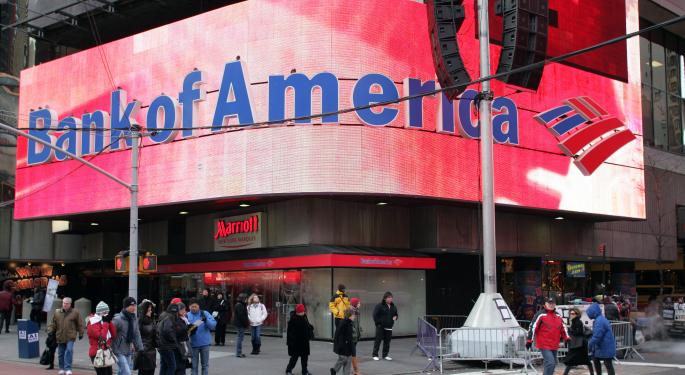 Just four or five short years ago, there was serious doubt in the world community regarding the stability of America's banking system. During the downturn of 2008-2009 everything seemed to go haywire, especially the banking sector.
In the middle of it all were Bank of America (NYSE: BAC), Citigroup (NYSE: C) and a handful of other mega-banks, which commanded the world's attention. Though it is virtually unthinkable now, both of these banks were under under serious threat of collapse at the time, and even the most stalwart investors all but lost faith.
Since that perilous recession, both banks have bounced back from the dead. Let's take a look at how these banks fared in 2013 – and see which appears to be the better bet investment wise in 2014.
You would have paid about $12.00 at the beginning of 2013 to purchase a share of Bank of America stock. Though the company had come back from the abyss, with its stock price dipping below $5.15 in 2009 and again in 2011, overall the company stabilized by the beginning of last year.
Bank of America stock rode the wave that saw the Dow and S&P run up at the end of the year, closing 2013 out at yearly high of $15.61. But when taken as a percentage gain – which equated to a respectable 30 percent for those who go in at $12.00 and held tight all year - Bank of America was a winner in 2013. However, as both the Dow and S&P were up big for 2013, the bank's gains were nothing out of the ordinary.
Related: Sears or JC Penney: Which is the Better Bet?
Citigroup started 2013 trading at about $41.00 per share. Though the charts for the company show a rocky up and down year for 2013, investors who held on until the end of the year were rewarded with stock trading at about $52 per share – representing nearly a 27 percent increase. Once again this return, while considerable, was not out of line with what was seen in the overall markets.
Both Bank of America and Citigroup continue to see fallout from the 2008 financial crisis. Bank of America was sued by the U.S. Department of Justice in August 2013 for allegedly defrauding investors. The civil lawsuit claimed that the company's "reckless and fraudulent" practices caused investors to lose money. For its part, Citigroup saw decreased revenue and increased layoffs in 2013.
Considering both the companies' woes, it could be argued that they would have done far better in 2013 if they hadn't both been hampered by continuing challenges which stem back several years. The true question for investors is whether either of these companies represents a significant near- or long-term investment opportunity, especially now that the Federal Reserve has begun to taper its bond buying program.
Posted-In: Education Economics Markets General Best of Benzinga
View Comments and Join the Discussion!