Kathleen Grace: Getting Your Financial 'Happily Ever After' (No Prince Charming Required)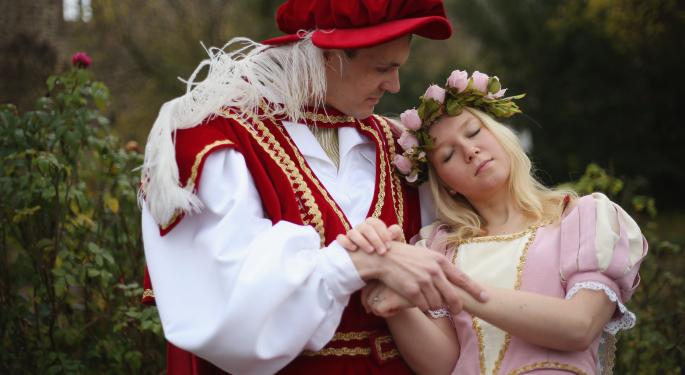 Your financial situation is not in control of you: you are in control of it. To many women this concept sounds good, but remains as elusive as a fairytale.
Enter Kathleen Grace, Managing Director of United Capital Financial Advisers -- who is also an author, single mother and all-around financial woman-extraordinaire. In an exclusive interview, she discusses the vision behind her new Amazon (NASDAQ: AMZN) bestseller, Prince Not So Charming, where a modern Cinderella gains financial independence all on her own.
After years of being a minority in the financial services industry, Grace says she realized, "there needed to be a better way of teaching financial planning advice to women that made it interactive, fun, something easy to read, yet taught a valuable lesson." This book takes her vision from wishful thinking to reality.
Related: One Company's Goal: Making Investments User Friendly for the Next Generation
It's also the perfect medium for conveying financial advice. "We always have that growing up in the back of our mind: 'Hey, we need to find our Prince Charming.'" Grace explained.
"The reality is that we set ourselves up for failure because there is no such thing." Consequently, many women don't learn how to manage their finances because they never have to -- until they do.
After all, anything can happen to Prince Charming -- and Grace's book prepares women for that day when they have to fetch their own glass slippers and balance their checkbooks at the same time. That's not to discredit every relationship from the onset, but to say that financial independence comes first. Only then, says Grace, will women be able to "enter into a relationship not from a place of need but of strength."
From women and men in their early 20s to their 70s, a lesson can be learned and a call to action taken. Especially since nine out of 10 women will have to be responsible for their finances at some point in their lifetime.
The first step to becoming financially independent for any women is to "talk to a certified financial planner," says Grace. "Talk to somebody that is reputable, knowledgeable…and can help you build a plan to get and stay on your own two feet." The power of other support networks of kindred souls shouldn't be underestimated, either, but should be leveraged.
When asked about the three key takeaways, Grace says, "If you hand over your financial future to somebody you make yourself vulnerable…It's really important to protect yourself and have a game plan…and when you are financially independent I think you are better able to deal with the emotional devastation of a breakup."
The book also comes complete with a condensed guide to financial independence: Grace's favorite part and the bottom line for every woman.
As for the most difficult piece of advice encountered in her book, Grace says it is "learning to harness and direct your emotions when it comes to money."
Feeling overwhelmed? Don't be. "When you have a dream, the courage to succeed and the self-esteem behind it, you can accomplish anything", says Grace.
That's the beauty of this book: the common thread that binds it is no longer naïveté, but the courage to find empowerment day by day.
Learn to harness you self-worth, build up your knowledge base and recognize that you can do this through Prince Not So Charming. The moment that you do, you will find your own financial "Happily Ever After," not just on paper.
View Comments and Join the Discussion!
Posted-In: Amazon books Kathleen Grace new publications Prince Not So CharmingEducation Interview General Best of Benzinga