How Much Money Do New Investors Have To Lose Before They Seek Help?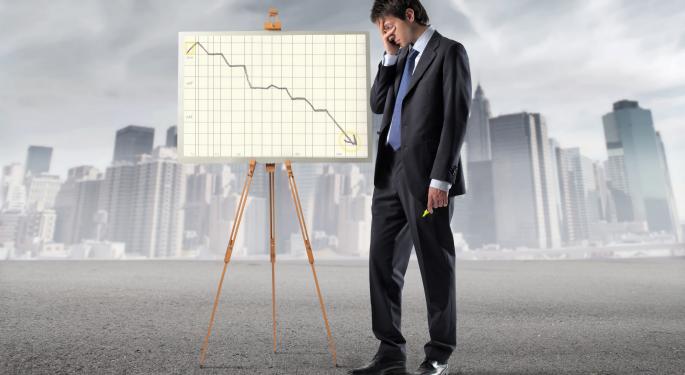 For some, it could be a few thousand dollars. For others, it could be a catastrophically large amount of money.
Jay Pestrichelli and Wayne Ferbert, co-authors of Buy and Hedge: The 5 Iron Rules for Investing Over the Long Term, know this better than anyone.
"I don't know any really good self-taught investors or self-made investors who don't have stories about losing $10,000, $20,000 or $30,000 in the early days when they were learning something," Ferbert told Benzinga. "But they will tell you that it was the best education they ever got."
This scares a lot of traders before they even begin. That's a part of the journey, however. Ferbert said that it is inevitable that traders will make mistakes and lose some money.
"But I gotta tell you, the education that I got in options from losing a little bit of money was so much -- I've earned it back 10 times [over] by learning those lessons and then applying those lessons in trades later," he said.
While that may be hard for some newcomers to hear, investors can minimize their losses by getting educated.
"You've got to read the book," said Ferbert. "You've got to get educated. You're going to want to try to find some courses from the different options education companies, and you're going to want to open up a brokerage account with the right brokerage firm that offers education."
Many brokerages -- including TD Ameritrade (NYSE: AMTD), Fidelity, Schwab (NYSE: SCHW) and E*TRADE (NASDAQ: ETFC) -- offer various learning opportunities.
In addition to being educated, Pestrichelli said that investors need to understand the environment in which they are trading.
"Wayne and I each have individual stories about what happens," said Pestrichelli. "[It felt like there] was no way it could work against you, then -- oh my gosh! -- that exact scenario that could never happen actually happened and put you in the hole very quickly."
This inspired both Pestrichelli and Ferbert to write independently about why it's important to hedge.
"It's the number-one rule for a reason," said Pestrichelli.
Posted-In: Buy and Hedge: The 5 Iron Rules for Investing Over the Long Term Jay Pestrichelli Wayne FerbertEducation Trading Ideas General Best of Benzinga
View Comments and Join the Discussion!