3 'Realistic' Ways To Get Rich In 5 Years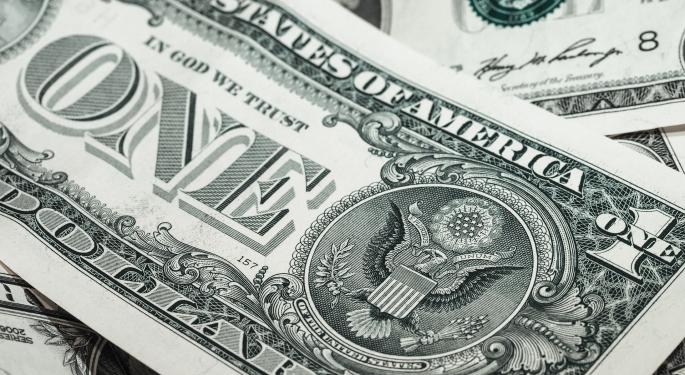 We've all wanted to get rich quick. Some have even died trying. So what are some realistic ways to hit the jackpot?
A Quora user asked, "I want to be able to enjoy a few things while I'm still young. I'm 25 now and want to hit around 200k USD by the age of 30. What are the options?"
Here are some of the response.
"If your goal is to simply make money, you need to get good at selling things. Sales is the easiest way to control your financial destiny. However, I don't mean you need to become a salesman for your day job," said Brian Knapp, a software developer and entrepreneur. "What I mean is you need to practice the act of selling things to people. Use Craigslist, eBay, Facebook, Amazon, Google Ads, whatever it doesn't matter. There are 100 different ways to get practice selling things."
Related Link: Paying The Minimum On Your Credit Cards Can Double Your Debt
"I read every single paper published in Harvard Business review, in last 3 years, and I constructed 300 such models so far, that can be applied in various types of scenarios in sequences," Rohit Malshe explained. "Today I would present one simple recipe for success. Perhaps it would work for some people... For Steve Jobs, success meant innovating great products for the people and change the world bit by bit. His thought process about changing the world was that the world was created by people no better than you. So if you believed in yourself - you could do it. I learned that the first thing one has to do is to believe."
One user said, "If all you want to do is get rich in 5 years, there's no need to aim high with a venture-backed business. What you need is a simple, sales and cash-flow oriented business model. So, drop ship some e-commerce products. With drop shipping, your supplier ships and stores the product for you. You don't even pay for it until you make a sale (and collect payment from your customer."
Think you could do it?
View Comments and Join the Discussion!
Posted-In: QuoraEntrepreneurship Crowdsourcing General Best of Benzinga