The Top 100 Financial People To Follow On Twitter: 2016 Edition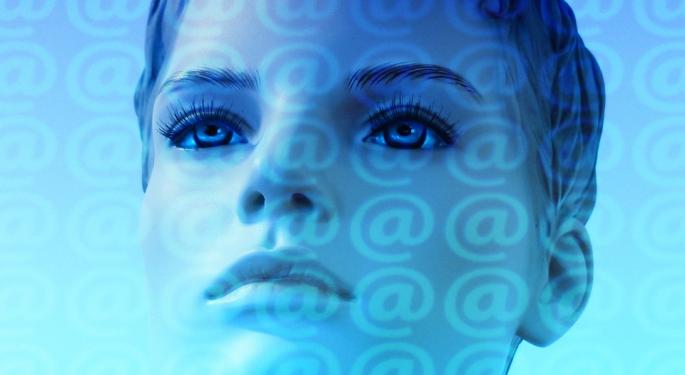 This article was originally published on StreetEye.
It's been a year since we posted our last list of people to follow on Twitter for financial news. Time for an update!
We start with a network centrality analysis, building a graph of who follows whom and finding the people with the largest number of most influential followers. Those are probably people who will play a big role in transmitting important news.
Then we trim the list to people who are good curators: they post links to a variety of good content in a frequent and timely manner.
Who do we cull?
Non-relevant accounts. @BarackObama is widely followed, but the stuff he posts is only occasionally relevant to financial markets.
People who don't curate, filter, and signal the most important things to read. @LHSummers is a good example. He's a really important guy to follow but he only tweets out his own stuff, he doesn't help people discover financial news.
We rank the quality of each person's curation on how much financial news they tweet, how much of it gets picked up and generates a lot of buzz, and how early they post it. It's a subjective, but hopefully sensible formula.
Here's our map of ~500 Twitter accounts, using a force-directed network. Everyone who follows an account pulls it toward them, so we see Twitter accounts arranged into broad areas according to who follows them: Asia, Europe, US markets, tech, media, econ, politics. People who are in the center are pretty equally followed by folks in all parts of the map, whatever their varied interests. Bigger labels represent people with larger followings.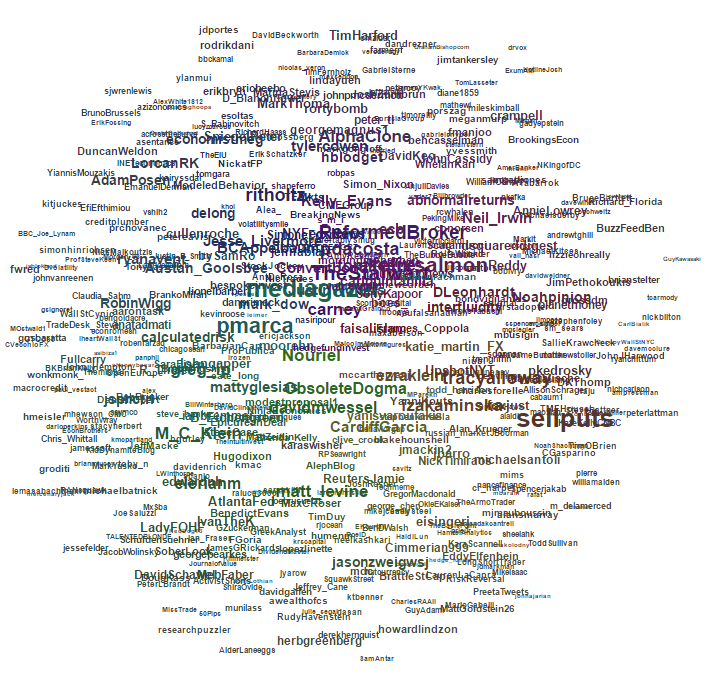 (And of course, see the most shared financial stories updated continuously on the StreetEYE home page.)
(A quick P.S. and caveat: I'm delighted that people I respect a great deal get a kick out of it and find it useful, but keep in mind that 1) I don't have full Twitter data and 2) it's just a (hopefully reasonable) simplistic formula. If you're on here than you're probably pretty widely followed and post a lot of timely and relevant financial news. Let's just say it's inherently a ranking with a lot of bias and variance and tilts mainstream by design. I wouldn't read much into why X is higher than Y or Z isn't on here.)
Posted-In: Crowdsourcing General Best of Benzinga
View Comments and Join the Discussion!