Attention Biotech Investors: Mark Your Calendar For These December PDUFA Dates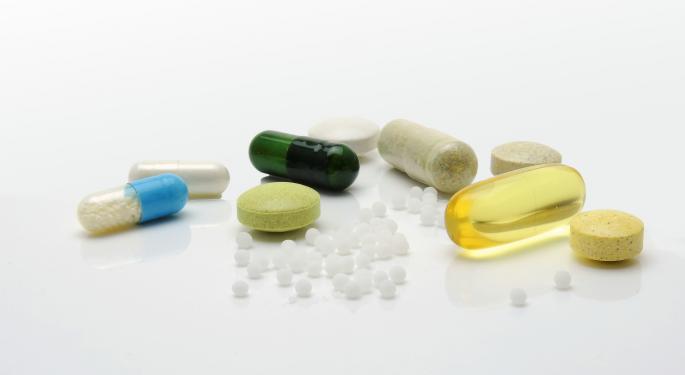 The year is drawing to the close, and biotech stocks have had a fairly good run despite the market-wide downturn in October and Novmeber.
New molecular moiety (NME) approvals thus far this year totaled 52, already beating the previous year's number of 46. NMEs are active moieties that haven't been approved by FDA previously, either as a single ingredient drug or as part of a combination product, and are an indicator of innovation in drug research.
Here're are the key PDUFA catalysts for the unfolding month.
PDUFA dates are deadlines for the FDA to review new drugs. The FDA is normally given 10 months to review new drugs. If a drug is selected for priority review, the FDA is allotted six months to review the drug. These time frames begin on the date that an NDA is accepted by the FDA as complete.
Roche's Lung Cancer, Influenza Drugs Under FDA Scanner
The sBLA for the treatment combo was accepted for review with Priority Review status in May, with the application submitted based on results from the Phase 3 Impower 150 study. The company announced in September FDA's decision to extend the review period by three months, which has rendered the new PDUFA date at Dec. 5.
Correction: A previous version of this article said Roche had a PDUFA date of Dec. 24 for baloxavir marboxil; This was incorrect. Baloxavir marboxil received FDA approval in October.
See Also: 9 Policy Catalysts For Health Care Investors To Watch Before Year's End
ADMA Awaits FDA Nod For Amendment To BLA For Immunodeficiency Drug
The FDA granted approval for Bivigam to Biotest Pharma in December 2012, but production was halted by the company in December 2016. Subsequently in June 2017, ADMA obtained ownership and all rights, title and interest in Bivigam through its Biotest Therapy Business unit asset acquisition.
ADMA then optimized the production process and submitted the PAS to amend the BLA for Bivigam in June, and the PDUFA date was initially set at Oct. 25. This was extended by two months, as the FDA deemed the company's response to its information request as a major amendment.
Jazz Losing Sleep Over Sleep Disorder Drug
The FDA had accepted the application March 2.
Can Second Time Be Charm For Ocular?
Following the original submission, the FDA handed down a CRL in July 2016 on the pretext of manufacturing deficiencies. The resubmission, which was deemed complete, was made in July 2017.
Merck's Wonder Cancer Drug Gears For Another Approval
The sBLA was submitted based on data from the Phase 2 KEYNOTE-017 trial.
Bristol-Myers Squibb Seeks Approval For Expanded Use Of Pediatric Leukemia Drug
Sprycel was earlier approved for the treatment of children with Ph+ chronic myeloid leukemia, or CML. It was first approved in 2016 for the treatment of adults with Ph+ CML in chronic phase, who are resistant or intolerant to prior therapy including imatinib.
FDA To Rule On Portola's PAS For Anticoagulation Antidote Drug
Andexxa was approved May 3. The company's PAS is meant for large-scale Generation 2 manufacturing process for Andexxa.
"If accepted and approved, the PAS will allow for the broad commercial launch of Andexxa in the United States," the company said in a Sept. 11 release.
Posted-In: AndexXa Baloxavir marboxilBiotech News Previews FDA Top Stories Trading Ideas Best of Benzinga
View Comments and Join the Discussion!