The Daily Biotech Pulse: FDA Snub For Gemphire, Ligand Earnings, Insmed's Antibiotic Faces FDA Panel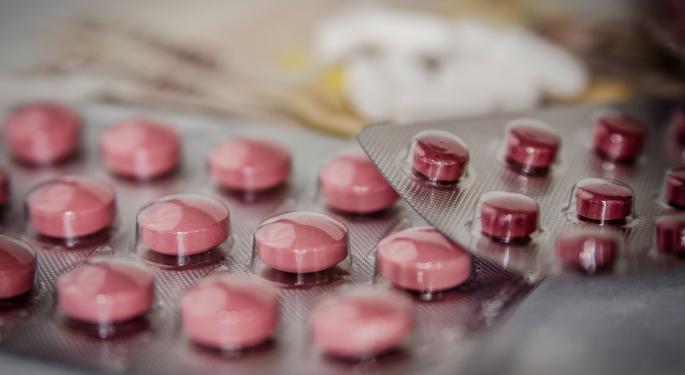 Here's a roundup of top developments in the biotech space over the last 24 hours.
Scaling the Peaks
(Stocks hitting 52-week highs on Aug. 6)
Down In The Dumps
(Stocks hitting 52-week lows on Aug. 6)
Stocks In Focus
Gemphire Faces Setback With Respect to Cholesterol Drug
Gemphire Therapeutics Inc (NASDAQ: GEMP) announced the FDA has sought data from a sub-chronic toxicology study to support lifting of the partial clinical hold imposed on its gemcabene with respect to clinical trials of duration over six months.
The agency also deemed the end-of-Phase 2 meeting and the subsequent initiation of Phase 3 trials investigating gemcabene in dyslipidemia indications and long-term safety exposure trials needed for registration will not take place until the partial hold is lifted.
FDA's objection stems from the fact that it deems PPAR agonists or agents having PPAR-like properties to be potential liver toxins.
With the timeline for lifting the six-month clinical hold pushed forward from July 31, 2018 to Sept. 30, 2019, the company amended its loan agreement with SVB for purposes of the requirement to provide cash security to SVB, or prepayment of the loan. Separately, the company also said it amended its agreement with Pfizer over gemcabene it signed in April 2011, extending the date of the agreed deadline for the first commercial sales.
Gemphire shares slumped 23.71 percent to $5.60 in after-hours trading.
NeoGenomics Slips On News Of Offerings
NeoGenomics said it has commenced an underwritten public offering of $125 million worth of newly-issued common shares.
Shares slid 3.43 percent to $14.36 in after-hours trading.
See Also: The Week Ahead In Biotech: Conferences, PDUFA Dates And IPOs
Stocks Reacting to Earnings
Ligand Pharmaceuticals Inc. (NASDAQ: LGND) reported Q3 revenues of $90 million, up from $28 million in the year-ago period. The company reported adjusted earnings per share, or EPS, of $2.59, exceeding the $2.34 consensus estimate. The company raised its FY18 revenue guidance, with both the revenue and EPS guidance above the consensus estimates.
Shares rose 8.5 percent to $245 in after-hours session.
Zogenix, Inc. (NASDAQ: ZGNX) reported a narrower net loss of 83 cents per share for Q2 compared to a loss of 87 cents per share expected by analysts. Separately, the company announced plans to offer 6 million shares in a common stock offering. All shares offered are to be sold by the company.
The stock declined 3.91 percent to $54 in after-hours trading.
InspireMD, Inc. (NYSE: NSPR) said Q2 revenues rose 57 percent to $1 million. The company's loss narrowed from $7.30 per share reported a year-ago to 15 cents.
The penny stock rose 8.98 percent to $0.249 in after-hours trading.
Vericel Corp (NASDAQ: VCEL) reported in line Q2 EPS of 15 cents and revenues of $17 million, up from $14 million last year. The company also raised its revenue guidance for the full year.
The stock soared 15.69 percent to $11.80 in after-hours trading.
On The Radar
PDUFA Date/Adcom Meeting
The FDA is set to rule on Vertex Pharmaceuticals Incorporated (NASDAQ: VRTX)'s lumacaftor/ivacaftor, combo treatment candidate for cystic fibrosis for patients aged 2 to 5.
FDA's Antimicrobial Drugs Advisory Committee will discuss the NDA for Insmed Incorporated (NASDAQ: INSM)'s NDA for mikacin liposome inhalation suspension, indicated to treat nontuberculous mycobacterial lung disease caused by Mycobacterium avium complex in adults as part of a combination antibacterial drug regimen.
Clinical Trial Results
Audentes Therapeutics Inc (NASDAQ: BOLD) is due to release Phase 1/2 results of its AT132, which is being evaluated in a study called ASPIRO to treat X-linked myotubular myopathy.
Earnings
Before The Market Open
After Tuesday's Market Close
View Comments and Join the Discussion!
Posted-In: Biotech Earnings News Offerings FDA Top Stories Trading Ideas Best of Benzinga