Attention Biotech Investors: Mark Your Calendar For These May PDUFA Action Dates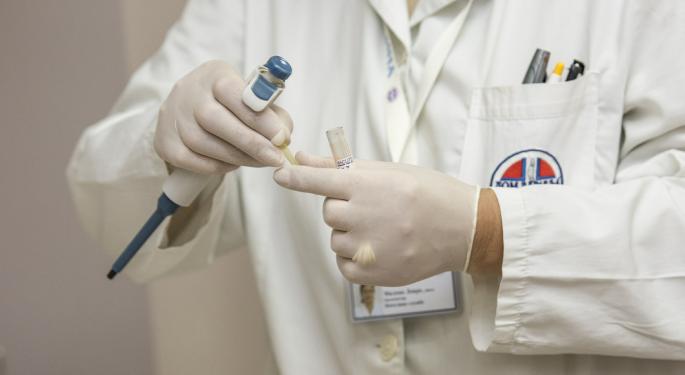 Even amid the thick of earnings season, biotech stocks sway to the din produced by catalytic events, which include PDUFA action dates.
Here's a rundown on the PDUFA dates scheduled for the month of May.
1. Will Second Time Be Charm For Portola?
Company: Portola Pharmaceuticals Inc (NASDAQ: PTLA)
Type of Application: BLA
Candidate: Andexanet alfa
Indication: A factor Xa inhibitor (anti-coagulants) reversal agent
Date: May 4
The FDA had issued a CRL for the pipeline candidate in August 2016. Following a resubmission, the agency set a revised PDUFA date of Feb. 2, 2018, which was extended by three months to give enough time to parse additional data from the ongoing ANNEXA-4 study.
2. Will FDA Go Against Panel Vote On Lipocine's Testosterone Deficiency Drug?
Company: Lipocine Inc (NASDAQ: LPCN)
Type of Application: NDA
Candidate: Tlando (LPCN 1021)
Indication: conditions associated with a deficiency of endogenous testosterone, aka hypogonadism
Date: May 8
The regulatory path for this testosterone replacement therapy has been rocky, as the FDA issued a CRL in June 2016, requesting additional information related to the dosing algorithm for the proposed label. Following a resubmission, the FDA accepted the application as a complete response and set a new PDUFA goal date of Feb. 8, which was subsequently extended by three months.
The company suffered another setback as an FDA panel, which met in January, voted 13-6 against the benefit/risk profile of Tlando.
3. Valeant Seeks FDA Clearance For Bowel Cleaning Drug
Company: Valeant Pharmaceuticals Intl Inc (NYSE: VRX)
Type of Application: NDA
Candidate: Plenvu,code named NER1006
Indication: bowel cleansing
Date: May 13
The FDA had accepted the NDA filed by Salix Pharma, which has since then been acquired by Valeant, in July 2017. In February, Salix said the FDA has extended the review period by three months.
Related Link: The Week Ahead In Biotech: PDUFA Dates, Clinical Trials, Merck And Pfizer Earnings On Tap
4. Can Amgen's Migraine Drug Pass The Muster?
Type of Application: BLA
Candidate: Aimovig (Erenumab)
Indication: Migraine
Date: May 17
The pipeline candidate, touted to be the first-and-only monoclonal antibody targeting the calcitonin gene-related peptide receptor, was accepted for review by the FDA in July 2017.
5. Dova's Drug to Treat Low Platelet Count
Company: Dova Pharmaceuticals Inc (NASDAQ: DOVA)
Type of Application: NDA
Candidate: Avatrombopag
Indication: Thrombocytopenia in chronic liver disease patients
Date: May 21
The FDA had accepted the NDA for avatrombopag in November 2017, while also giving it priority review status. The submission was based on two Phase 3 trials ADAPT 1 and ADAPT 2, in which the drug candidate met all primary and secondary end points.
Thrombocytopenia is a condition where the platelet count drops to low levels, causing internal bleeding.
6. Johnson & Johnson Unit Seeks FDA Nod For Partner Genmab's Cancer Drug
Type of Application: sBLA
Candidate: Darzalex (Daratumumab)
Indication: Frontline multiple myeloma
Date: May 21
The FDA granted priority review status to the sBLA for darzalex in combination with bortezomib, melphalan and prednisone for treating patients with newly diagnosed multiple myeloma who are ineligible for autologous stem cell transplant.
7. Biomarin Knocks FDA Altar For Pegvaliase
Company: BioMarin Pharmaceutical Inc. (NASDAQ: BMRN)
Type of Application: BLA
Candidate: Pegvaliase
Indication: Phenylketonuria
Date: May 25
The NDA was accepted with a priority review status in August 2017, while the agency also sought additional information on chemistry, manufacturing and controls. The information, being a major amendment to the BLA, led to a three-month extension to the PDUFA action date.
Phenylketonuria is a disorder involving deficiency of phenylalanine hydroxylase, an enzyme needed for metabolism of an essential amino acid present in most protein-containing food. An accumulation of this amino acid in the blood is toxic to the brain.
8. Recro Gears For Gain For its Pain Medication
Company: Recro Pharma Inc (NASDAQ: REPH)
Type of Application: NDA
Candidate: intravenous meloxicam
Indication: Acute pain following bunionectomy surgery
Date: May 26
9. Amgen Seeks Approval for Expanded Use of Osteoporosis Drug
Company: Amgen
Type of Application: sBLA
Candidate: Prolia (denosumab)
Indication: Glucocorticoid-induced osteoporosis
Date: May 28
Glucocorticoid-induced osteoporosis is the most common form of secondary osteoporosis arising from the intake of Glucocorticoid medications used to treat inflammation. Prolia has already been approved for treating postmenopausal women with osteoporosis at high risk for fracture.
10. TherapeuticsMD Sets Out to Allay Safety Concerns for Yuvvexy
Company: TherapeuticsMD Inc (NASDAQ: TXMD)
Type of Application:
Candidate: Yuvvexy, code-named TX-004HR
Indication: moderate-to-severe vaginal pain
Date: May 29
The FDA issued a CRL for the company's original NDA filing in May 2017, seeking additional endometrial safety information. Following a resubmission, the FDA accepted it as a complete class 2 response in December 2017.
View Comments and Join the Discussion!
Posted-In: Aimovig andexanet alfaBiotech News Previews FDA Top Stories Trading Ideas Best of Benzinga