Alnylam's President Talks Strategy To Become A Top Biotech Company, 'Developing An Entirely New Class Of Medicine'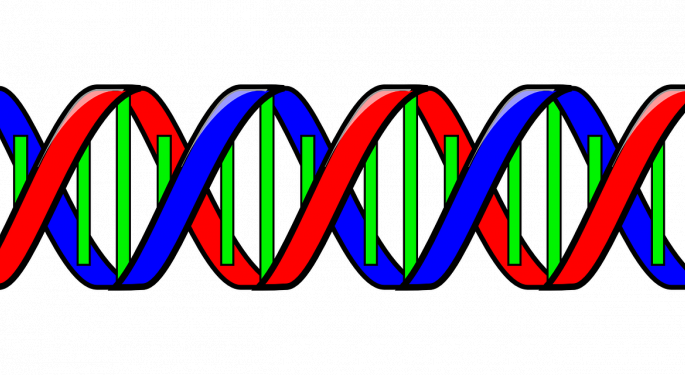 Alnylam Pharmaceuticals, Inc. (NASDAQ: ALNY) is taking on a broad list of indications with RNAi therapeutics, from bleeding disorders to hypercholesterolemia to amyloidosis.
"We're really building a company that can emerge as a top five biotech company over the next five or so years," said Alnylam President Barry Greene. " ... We intend on being a global biopharmaceutical company, not unlike [what] we saw Biogen do or Alexion Pharmaceuticals do before us."
The strategy is leveraging a platform to deliver drugs into targeted cells. Alnylam now uses the approach to develop treatments for genetically defined liver targets, from PCSK9 to TTR.
"The reason that we're able so quickly to develop so many medicines and bring them into clinic is we really created over the last 15 years a modular and reproducible platform," Greene told Benzinga in an interview last month, noting that indications could always expand. " ... It turns out the liver is a treasure chest of synthesized proteins that are implicated in a whole variety of diseases."
Where The Pipeline Stands
Alnylam has seven RNAi therapeutics: three late-stage, three with breakthrough designation and five for which Alnylam claims global commercial rights.
"It's remarkable to be in the position we're in to have a 2018 launch, anticipate a 2019 launch and really have an opportunity to launch a new innovative drug every 12 to 18 months," Greene said. "It's a profile rarely achieved in the biopharmaceutical industry."
The most advanced candidate is patisiran for hereditary transthyretin amyloidosis, or hATTR. The drug demonstrated positive Phase 3 data in a study released last year, making it the only compound to halt or reverse ATTR.
"There are other small molecules not approved in the U.S. [and] one approved in Europe that are being used," Greene said. "Other small molecules are used off-label, and then there's another drug out there also targeting TTR, but patisiran looks to be, from an efficacy and safety perspective, the leader in that area."
Alnylam has filed a New Drug Application and a Marketing Authorisation Application and, with an Aug. 11 PDUFA date, anticipates approval and launch midyear for the U.S. and at the end of the year in Europe.
"We're really excited to launch the first RNAi therapeutic in history," Greene said.
ALN-TTRsc02 will enter Phase 3 trials later this year with a perceived market opportunity of 50,000 global patients of the hereditary form, plus about 10 times as many patients with the wild-type and presymptomatic forms of the disease.
"It's significant opportunity for the TTR business," Greene said. Alnylam also recently secured accelerated regulatory treatment — both breakthrough and prime designations — for lumasiran in the U.S. and Europe. The drug targets primary hyperalexoria 1, a condition causing kidney calcification and end-stage renal disease, and has an immediate market opportunity of 3,000 to 5,000 patients.
Then there's givosiran for acute hepatic porphyrias, a metabolic disorder causing severe abdominal pain. The candidate is in Phase 3 trials with interim data expected midyear, and Alnylam intends to file an NDA by the end of 2018 to set up for a 2019 launch.
On April 14, Alnylam announced that a Phase 1 study of givosiran lowered a disease biomarker by more than 80 percent and showed a more than 75-percent decrease in the mean annualized porphyria attack rate.
"There really is nothing unfortunately for these patients, so givosiran as we speed it to market will be the primary opportunity for patients that have these attacks to prevent attacks," Greene said of the therapy.
Where Partners Come In
Alnylam is now collaborating with Regeneron Pharmaceuticals Inc (NASDAQ: REGN) on RNAi therapeutics for nonalcoholic steatohepatitis. But this strategy isn't new: Alnylam has leaned on partnerships for the last decade.
"They brought expertise, they brought funding, so it's been an important strategy historically," Greene said. "We'll look to partnerships going forward where they make sense, but in general we want to retain global rights for the majority of our products."
The Medicines Company is developing and commercializing inclisiran, and Alnylam recently renegotiated its Sanofi SA (ADR) (NYSE: SNY) Genzyme partnership so that it has global rights to its entire TTR business, including patisiran and ALN-TTRsc02, while Sanofi takes fitusiran. Now it intends to commercialize both treatments independently across the globe, beginning in the U.S., Europe and Japan.
It retains all rights for the rest of its genetic medicine pipeline and has partnered with Vir Biotechnology on its hepatic infectious disease program.
"Going forward, we may in fact have partners in certain geographic regions of the world or for certain large indication products if we think it's necessary," Greene said.
What The Balance Sheet Can Support
Notably, Alnylam's cash burn has accelerated over the last three years, and the company is offering no schedule for profitability.
With $1.7 billion in the bank last quarter, Greene considers Alnylam comfortably situated to advance its Phase 3 programs, and said the company is not presently considering any equity raises. Management completed two offerings last year.
"The amount of additional fundraising through equity or partnerships or others will really depend on how many programs we want to take forward and launch," he said. "We certainly could move to profitability with the current pipeline if we wanted, although we will continue to invest heavily in developing innovative medicines that we think have transformational impact.
"What people appreciate is that we have an opportunity of developing an entirely new class of medicine and will continue to robustly fund the pipeline," Greene said.
Related Links:
Dicerna CEO Explains RNA Interference And How It's Used To Treat Rare Genetic Diseases
Moleculin CEO Says Acute Myeloid Leukemia Candidate Could Be 'Remarkable'
Posted-In: Barry Greene givosiran lumasiranBiotech Top Stories Exclusives Interview General Best of Benzinga
View Comments and Join the Discussion!