Using Social Media To Accelerate Drug Development: 'The Only Way To Change The Paradigm'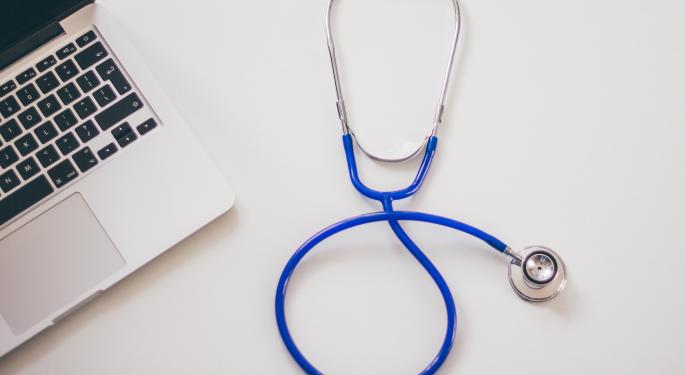 For Kent Thoelke, the job of PRA Health Sciences Inc (NASDAQ: PRAH)'s chief scientific officer is part drug development, part social media management.
The disparate responsibilities seem to have disparate aims, but PRA swears that patient engagement is critical to pharmaceutical pipelines.
The Problem
PRA Health conducts clinical drug development worldwide, and experience shows the average drug takes 10-12 years and $1 billion to $2 billion to reach the market.
About 25 percent of all costs associated with getting drugs to market are spent on trials — a staggering figure considering 85 percent of all such trials fail to recruit enough patients to be completed, and a third of all sites fail to recruit a single patient.
Thoelke blames technology — or, more accurately, health care's failure to leverage it.
"The drug development industry is suffering from what we call a very antiquated process," Thoelke said at this year's South By Southwest conference. "While the rest of the world has been moving very fast and you think about digital technology and social media and things like blockchain and data and data science, our industry, the pharma industry, has been very slow to adopt any of that."
What Technology Could Do
PRA Health's oncology trials recruit, on average, one to two patients per hospital per year.
"That is just unsustainable," Thoelke said. "We cannot continue to make drugs unless we have more patients in the trials, and the way we do that is we listen to the patients."
PRA is leveraging social media and crowdsourcing sites to better understand patients, aggregate "consumer reviews" and big data around barriers to entry, and optimize research protocols to improve recruitment, Thoelke said.
"This ability to utilize social media and digital channels is a completely new data source for the pharmaceutical and biotech industries."
PRA has created an entire division focused on digital media and social channels to listen to patients about what's keeping them from participating. The firm partnered with Facebook Inc (NASDAQ: FB) to create a non-Hodgkin lymphoma community, and the last 18 months have seen 22,000 patients join.
"That ability to leverage best practices that have been created by Facebook to create that trusting community with patients in a two-way street is a completely new concept to a lot of our pharma and biotech partners, who are happy to put up web pages that market their drugs and push content out but aren't really listening to what patients are experiencing on the other side," Thoelke said.
The company is also developing tech platforms to eliminate the inconvenience of geographic distance and the costs associated with patient travel to trial sites.
"It's virtually impossible for some of these patients to actually participate in research, and then we wonder why it's taking 10 years," Thoelke said.
PRA's mobile platform aims to reduce the number of on-site trial visits and increase participation by providing information about studies, transmitting lab orders, facilitating virtual check-ups and aggregating health records.
The Opponents
Not everyone is pleased with PRA's online efforts.
"Not surprisingly, we are getting pushback from some of our pharmaceutical and biotech partners," Thoelke said.
The parties are generally concerned about how the technology will integrate into discussions with providers — and many are just averse to change.
"In health care, we're still talking about using patient initials as an encryption method," he said. "We're trying to take an industry that is so slow to adapt, and now I'm trying to talk to biotech and pharma companies to say, 'you should absolutely adopt this technology.'"
The Advocates
The 21st Century Cures Act, which promotes the use of technology in health care, seems to unofficially sanction PRA's pursuits.
"Ironically, the people who seem the most progressive are the regulators at this point," Thoelke said.
"... Certainly the 21st Century Cures Act is giving us a framework to start the discussion around technology implementation in clinical trials. It's going to take us time to get from the people who created the 21st Century Cures Act in Congress to the leadership at [the] FDA down to the reviewer level to the day-to-day folks that work. It's going to take time to catch up, but we're getting there on the regulatory side."
Regulators seem to like it, and so do millennial consumers, who have been found to approach health care in an "ambulatory, mobile" way.
"That shift in health care delivery has the potential to impact drug development in a very positive way," Thoelke said, praising the cohort's open communication. "... Millennials are actually using groups like Yelp to rate and provide information around their health care providers."
The Place For Tech Companies
PRA is pushing for the shift to be led not by technology companies, but by pharmaceuticals.
"What keeps me awake at night is when one of those big, consumer-oriented tech players that already has trusted relationships with consumers gets involved in health care or drug development," Thoelke said. "The disruption could be very big for us as an industry — and not necessarily in a good way."
The challenge with tech companies is a lack of understanding around health and drug development, but they do bring some advantages.
Apple Inc. (NASDAQ: AAPL) Health, Alphabet Inc (NASDAQ: GOOGL)'s apps and Intel Corporation (NASDAQ: INTC)'s care innovations are "on the right path," Thoelke said.
"They do know how to engage with consumers and engage with patients, so we have to find a way to work with them to make sure that a very well-regulated industry still controls the process of where we're headed but integrates all the good parts that technology can bring to it," he said.
But ultimately, the onus lies on pharma, the executive said.
"The pharma industry really has this opportunity to step up and lead the way, and I would encourage them to do that," Thoelke said. "It will take investment and it will take time to show return on investment, but it is really the only way to change the paradigm."
Related Links:
For Now, Traders Endorse Biotech Rally
View Comments and Join the Discussion!
Posted-In: Kent Thoelke South by SouthwestBiotech Health Care Tech General Best of Benzinga