Eyenovia CEO Talks Temporary Distraction Of IPO, Pipeline Opportunity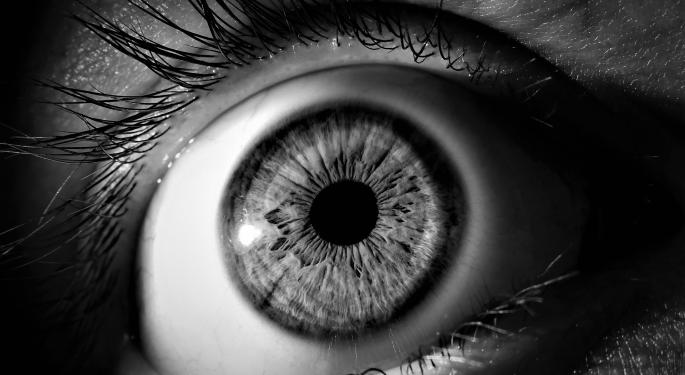 Eyenovia Inc (NASDAQ: EYEN) CEO Sean Ianchulev has had his hands full these last few months — not with beakers and test tubes, but with the palms of potential investors. The biotech company went public late January, and the customary schmoozing ensued.
"I can definitely say and admit that it was taxing," Ianchulev told Benzinga. "It was a lot of meetings and a very busy time for several weeks on the road for me personally and the team. But again, I think it was validating."
The process of answering investor questions brought existential clarity and a fresh commitment to growth. Ianchulev stacked his staff with veterans of publicly traded companies, including CFO John Gandolfo.
"As our programs continue to expand and we come closer to commercialization, we'll have to build out the company phenotype into a commercial-stage outfit, especially a publicly traded one," Ianchulev said. "To me, that's something that is also a challenge, a great opportunity, and I'm looking forward to growing with the technology."
How It Differentiates
Eyenovia aims to change the treatment paradigm in ophthalmology.
"We've been treating front of the eye diseases with eye droppers or pipette technology that dates back 150 years," Ianchulev, a clinical ophthalmologist, said. "It's probably the only place in medicine where we as physicians prescribe therapy, and we really have no idea what actually the patient gets."
By his assessment, the standard delivery method is outdated and inaccurate in both position and dosage. Most drops hold about 30 to 50 microliters, while tears hold seven to eight, so even if 30 percent to 40 percent reaches the eye, the patient overdoses by 300 percent.
To address this issue, Eyenovia developed inkjet print technology to deliver therapies horizontally and precisely — within 1 to 2 microliters — and microdosing to reduce exposure to treatments' toxic preservatives. The latter ability is particularly meaningful for consumers of eye drops like timolol, which has an FDA black box warning that overdose can lower blood pressure and heart rate.
The smart technology also enables monitoring and mobile health connectivity so physicians can measure patient compliance against therapy response and personalize treatment plans accordingly.
"Applying that [technology] to ophthalmology is really groundbreaking and allows us to do several things that we've never been able to do before," Ianchulev said.
The Biggest Market Opportunity
Eyenovia also develops treatments for chronic angle closure glaucoma, myopia, mydriasis and dry eye.
"It was very hard to say 'no' to some of them, because it wasn't just a market size that had a very dramatic appeal," he said of the indications.
MicroStat for mydriasis, or exam dilation, combines and diminishes the side effects of the standard two drops of phenylephrine and tropicamide.
"We like it because, even though this is not the biggest market when you compare that to our chronic angle closure glaucoma or to our myopia program — it is a smaller market, about 150 million — it really puts the technology in the center of the physician/provider and patient relationship where the eye doctors everyday serve their patients and they dilate them," Ianchulev said.
"It really primes the stage and introduces something groundbreaking which happens at the point of care literally in every comprehensive eye exam."
It's the firm's most immediate opportunity, validates the platform and serves as an in-clinic gateway for bigger and more lucrative treatments, like that for CACG. CACG, the indication for MicroProst, affects an estimated 581,000 people in the U.S. and has no existing treatment.
The firm's biggest opportunity, though, is in MicroPine, a first-in-line formula to treat progressive myopia.
"This is where I think it is going to be really paradigm-changing because there are about 6 to 7 million teenagers and adolescents who are progressing with nearsightedness," Ianchulev said.
Both MicroStat and MicroProst will begin Phase 3 trials this year, while MicroPine, which received pre-IND feedback from the FDA, will launch Phase 3 studies in 2019.
Nick Donato contributed to this report.
Related Links:
Analyst: Spark Therapeutics' $850K Blindness Drug Has Smaller-Than-Expected Market
Canaccord Slices Regeneron Price Target 32% On Eylea, Dupixent Challenges
Posted-In: MicroPine MicroProstBiotech Health Care Top Stories Exclusives Interview General Best of Benzinga
View Comments and Join the Discussion!