'Horrible': JPMorgan Chase Receives Pushback On Biotech Conference Restrictions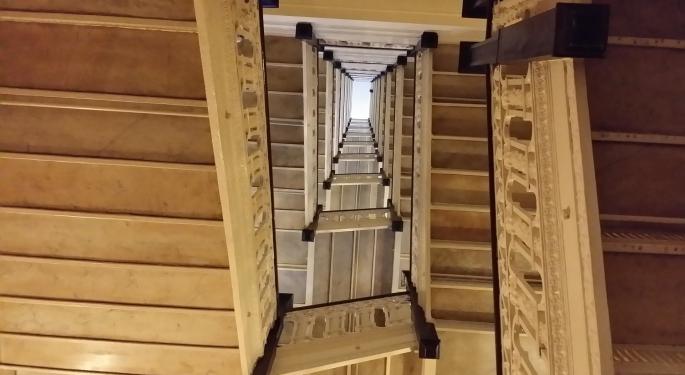 JPMorgan Chase & Co. (NYSE: JPM) is taking heat from investors, reporters and biotech enthusiasts this week after the company decided to restrict access to its small breakout sessions following presentations at its upcoming 36th Annual Healthcare Conference in San Francisco Jan. 8-11.
"Company presentations are on-the-record. Press are permitted in the company presentations, however press is NOT permitted in the small breakouts that immediately follow the presentations nor on the 1x1 floors," JPMorgan said in a notice to reporters. According to STAT News' Adam Feuerstein, this is the first time in 16 conferences he's attended at the same venue that press has been banned from breakout discussions.
This is the notice JP Morgan sent this morning to reporters registered for #JPM18. I have attended 16 conferences at same hotel dating back to 2001. Reporters always allowed to attend breakout sessions. No excuse to change policy now. pic.twitter.com/hHUqRSmj4U

— Adam Feuerstein (@adamfeuerstein) December 28, 2017
Other conference attendees took to Twitter to voice their opposition to the decision as well. A spokesperson for JPMorgan reportedly said the new rule was about space, not access to information.
We are pushing back. #JPM18 spokeswoman told me it's because the breakout rooms are small and "it is impossible to accommodate press and investor in the small space." Never been a problem before. https://t.co/kuinlf8l0w

— Caroline Chen (@CarolineYLChen) December 28, 2017
Michael Gilman, founder and CEO of Arrakis Therapeutics, said the decision is thinly veiled political elitism.
The decision by @jpmorgan to exclude press from #JPM18 breakout sessions is horrible. Hard not to see it as part of a broader political pattern in this country. Information is power, so let's make sure to give it to the elite.

— Michael Gilman (@michael_gilman) December 28, 2017
Investor Brad Loncar said it's ridiculous that investors don't have access to these critical presentations and called for JPMorgan to live stream all the Q&A sessions via webcast.
To not allow press in the #JPM18 Q&A breakout rooms is ridiculous.

It's also ridiculous that most investors don't have the opportunity to hear many of these either.

How about making ALL of these Q&A sessions available via webcast a STANDARD, @jpmorgan.

— Brad Loncar (@bradloncar) December 28, 2017
Others, such as Endpoints News co-founder John Carroll, criticized the event for its cold treatment of attendees.
The #JPM18 press instructions also come with that Death Star POW attitude I love so much. You line up here. You walk here. You toe the line here.

— John Carroll (@JohnCendpts) December 28, 2017
Investors, members of the press and the biotech community have taken to social media using the hashtag #JPM18 to protest the press ban at the conference.
Related Links:
ASH 2017 Highlights: Gilead, Novartis, Juno, Bluebird Bio And More
11 Biotech Stocks Moving From ASH 2017
A staircase at the Westin St. Francis in San Francisco, the location of the JPMorgan Healthcare Conference. Photo from Pixabay.
Posted-In: Adam FeuersteinBiotech News Health Care Events Top Stories Media General Best of Benzinga
View Comments and Join the Discussion!