Turing Rejects $100 Million Offer For Daraprim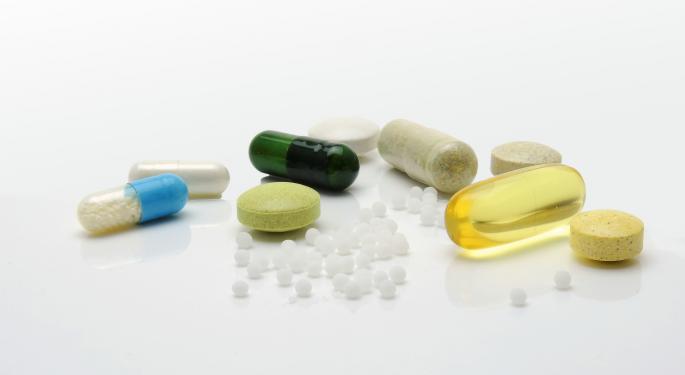 Let's talk Daraprim — again.
The controversially pricey drug that set regulators on their toes and prompted critical evaluations of pharmaceutical practices nearly switched hands this week as Turing Pharmaceuticals considered a $100 million cash offer, according to Endpoints News.
However, a source close to the matter told Benzinga Wednesday that the firm voted to reject to sale, which would have inflated investor shares between $11 and $13.
In 2015, under the leadership of founder Martin Shkreli, Turing bought the rights to distribute the toxoplasmosis treatment from Impax Laboratories Inc (NASDAQ: IPXL) and subsequently bolstered prices by 5,455 percent, from $13.50 to $750 a piece.
Considering that AIDS, malaria and transplant patients generally remain on the treatment for weeks, taking two or three pills daily, the public responded with fury.
And the previous price had already incited outrage. Until 2010, GlaxoSmithKline plc (ADR) (NYSE: GSK) owned Daraprim rights and distributed the drug for $1 a pill before selling to CorePharma LLC, which tagged the tablets at $13.50.
Following the controversy, Turing halved its price, which still remained well above those seen abroad. Non-Turing distributors outside the U.S. still supply the drug for about $1 or $2 per pill.
Turing was the first of many pharmaceuticals to take heat for the increasingly common practice of price gouging.
Last year, the nation reacted to a price hike in Mylan's (NASDAQ: MYL) EpiPens, whose cost popped from about $50 a piece in 2009 to $600 a piece in 2016. Even before that, the tuberculosis-treating cycloserine spiked from about $16.67 a tablet to $360, while two Valeant Pharmaceuticals Intl Inc (NYSE: VRX) heart pills popped 525 percent and 212 percent, and a doxycycline bottle saw a one-year increase from $20 to $1,849.
Posted-In: Daraprim Martin Shkreli Turing PharmaceuticalsBiotech News Health Care Exclusives General Best of Benzinga
View Comments and Join the Discussion!