PreMarket Prep Recap For May 1: Feuerstein Breaks Down Neurotrope's Data Spin; Contrarian Vs. Momentum Investing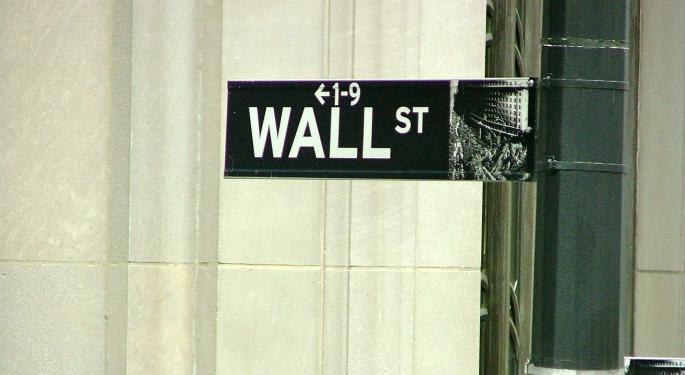 Did you miss today's PreMarket Prep? Here are some of the highlights from the show.
'The Study Failed'
TheStreet's Adam Feuerstein joined this morning to analyze Neurotrope Inc (NASDAQ: NTRP)'s data results. According to the company, the Phase 2 data for their Alzheimer's drug Bryostatin showed a "positive" result that met the primary endpoint. According to Feuerstein, this is all spin.
"The study failed. That's the headline here. What they did...was to try and kind of spin something positive out of the failed study," he said. The announced results only included half the patients in the study, and the resulting P Value was "not clinically meaningful," he said.
Still, Feuerstein expects the company to move ahead with another trial, and even potentially raise money via a stock offering or a partnership with another company.
"If they're going to run larger, longer clinical trials of this Alzheimer's drug, they're going to need more money." To listen to the full interview with Feuerstein, click here
Key Technical Levels
The following stocks are some of the morning movers discussed during the show, with technical levels offered by co-hosts Joel Elconin and Dennis Dick, and Tommy Lackey, the managing partner and portfolio manager at Relativity Capital Advisors. To listen to the full interview with Lackey, click here.
Contrarian Vs. Momentum
At the end of the show, Dick and Elconin had a great discussion of the merits of contrarian trading and investing vs. momentum trading and investing.
"This market for the last seven years has been very much a momentum trading market," Dick said. "It's what has been working for a long period of time. This market has been dominated by momentum traders, and it's tough to fight that tape. But there will be a time again when contrarian trading will dominate." Listen to the full discussion here.
Upcoming: On Tuesday's Show
We'll be joined by Nic Chahine, options expert and author of Create Income With Options Spreads on Marketfy.
How To Listen And Watch
PreMarket Prep is a daily trading ideas show with a focus on pre-market volatility and technical setups. You can listen live and chat with our hosts, guests and listeners every morning from 8–9 a.m. ET here or on YouTube Live. You can listen to the podcast on iTunes, Soundcloud and Stitcher. The full recording of today's show is available below.
Posted-In: Biotech Education Specialty ETFs Technicals Pre-Market Outlook Markets Movers Trading Ideas Best of Benzinga
View Comments and Join the Discussion!