The Difference Between Mylan's EpiPen And Generic Offerings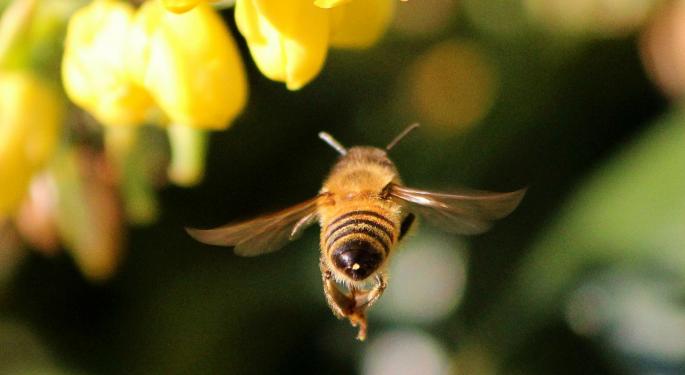 Mylan NV (NASDAQ: MYL) made headlines in 2016 after patients and politicians denounced the inaccessible prices of its branded EpiPen.
On Wednesday, the business took another hit as CIGNA Corporation (NYSE: CI) dropped the branded drug from its coverage.
Cigna will cover Mylan's $300 generic version of the epinephrine injector, which operates with the same compound formula and device functionality as the $600 branded version. The only difference is the cost.
The potential for "significant savings" drove Cigna to encourage consumers to embrace the generic treatment.
Are There Perks To The Brand Name?
With the new push to promote the generic EpiPen and CVS Health Corp (NYSE: CVS) selling the generic Adrenaclick two-pack for $110, consumers are weighing the potential value of off-branded drugs.
The U.S. Food and Drug Administration attests that generic treatments have the same quality and performance as their branded competitors — same active ingredient, strength, dosage form and method of administration. They present in equivalent concentrations in the bloodstream and boast equivalent levels of efficacy.
The point of variance is the inactive ingredient(s).
"There will always be a slight, but not medically important, level of natural variability — just as there is for one batch of brand name drug compared to the next batch of brand name product," the FDA website reads.
The minute differences between inactive ingredients rarely manifest medically, but it seems that some patients may be responsive to them.
Cigna acknowledged that individual patient conditions may necessitate use of the branded EpiPen, saying, "[W]e will work with a customer's doctor if there is a reason to consider approving coverage for the non-covered brand drug as medically necessary."
These cases are rare, though, and most detected variances in efficacy are attributed to the placebo effect.
Justification For Cost Variance
The FDA reports that generic drugs generally cost 80 to 85 percent less than branded competitors.
The difference lies not in the quality of the treatment, but rather in the business behind the manufacturing. Generic drugs modeled after rigorously tested brand drugs are not subjected to the high-cost clinic trials of new products. Manufacturers also generally invest less in marketing and promotion, so they can afford to offer products at lower rates.
Posted-In: Biotech News Education Health Care FDA Movers Media General Best of Benzinga
View Comments and Join the Discussion!