A Preview Of January PDUFA Dates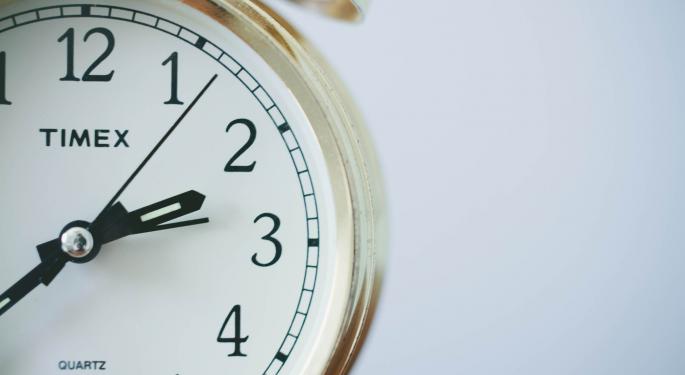 Biopharma companies did not have much to write home about in the year 2016, as negative news flow on price gouging hit many stocks in the space. The SPDR S&P Biotech (ETF) (NYSE: XBI) and the iShares NASDAQ Biotechnology Index (ETF) (NASDAQ: IBB) are down 13.93 percent and 20.36 percent, respectively in the year-to-date period.
New Year, New Hopes
Come New Year, the sector might look to start afresh with new hopes, leaving the lackluster 2016 behind. There are a few trading catalysts in January, in the form of PDUFA dates, which investors can focus on.
What Is A PDUFA Date?
The Prescription Drug User Feed Act, passed in 1992, allows the FDA to collect fees from drug makers, and the collected money is used to funds the drug approval process. The PDUFA date is the deadline by which the FDA should have reviewed New Drug Applications. The PDUFA date is usually 10 months from the filing of the NDA, and for those drugs accorded the status of priority review, the FDA gets six months to give its verdict.
Why Knowledge Of PDUFA Date Is Important
The FDA verdict is a binary event and a positive outcome is bound to push the stock in question higher. The move will be outsized if the stock is priced low. However, an outright rejection or placing restrictions or even suggesting a black box warning on the label could elicit a negative reaction. Thus, it becomes essential for an investor to stay apprised of the dates.
The following companies have PDUFA dates scheduled for 2017. Mark your calendar for these dates to profit from them.
1. Vericel Corp (NASDAQ: VCEL) — PDUFA Date: January 3
The company's BLA for MACI for its investigational autologous cellular product intended for the treatment of symptomatic cartilage defects of the knee in adult patients, was accepted for review by the FDA on March 7, 2016. The company said then the FDA had indicated that it would not hold an advisory committee meeting to discuss the application.
2. Anacor Pharmaceuticals Inc (NASDAQ: ANAC) — PDUFA Date: January 7.
Anacor's crisaborole topical ointment, 2 percent, a novel non-steroidal topical anti-inflammatory phosphodiesterase-4 inhibitor was accepted for review on March 22, 2016. The ointment is meant to treat mild-to-moderate atopic dermatitis in children and adults.
3. TESARO Inc (NASDAQ: TSRO) — PDUFA Date: January 11
Tesaro's Rolapitant IV is a potent and selective K-1 receptor antagonist with an extended plasma half-life that is being developed for the prevention of chemotherapy-induced nausea and vomiting.
4. Incyte Corporation (NASDAQ: INCY) — PDUFA Date: January 19
Incyte's partner Eli Lilly and Co (NYSE: LLY) submitted the NDA for the approval of oral once-daily baricitinib for treating moderately-to-severely active rheumatoid arthritis on January 19, 2016. Incyte received $35 million in milestone payment related to the submission.
5. Synergy Pharmaceuticals Inc (NASDAQ: SGYP) — PDUFA Date: January 29
Synergy Pharma's NDA for plecanatide, its first uroguanylin analog, for the treatment of chronic idiopathic constipation was accepted by the FDA last year. Plecanatide is being evaluated for use as a once-daily tablet for the treatment of two functional GI disorders, CIC and irritable bowel syndrome with constipation.
Plecanatide is a 16-amino acid peptide that is structurally similar to uroguanylin with the exception of a single amino acid change. Plecanatide is designed to replicate the function of uroguanylin, a naturally occurring GI peptide, by working locally in the upper GI tract to stimulate digestive fluid movement and support regular bowel function.
Posted-In: Biotech News Health Care Previews FDA Events Movers Trading Ideas Best of Benzinga
View Comments and Join the Discussion!