What You Need To Know About Cempra's 2 PDUFA Dates This Week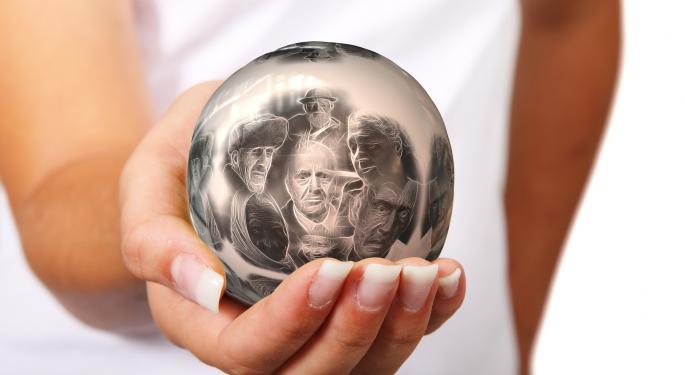 Cempra Inc (NASDAQ: CEMP) has two upcoming catalysts this week, and the company may have too much riding on these, as its stock, which took a pounding in early November, is looking to bounce back.
Stock Tanks On FDA's Prelim. Review
Cempra stock fell about 61 percent on November 2 after its drug candidate solithromycin was found to cause a potentially concerning rise in live enzymes. The finding was based on a preliminary review conducted by the FDA.
FDA Panel Positive On Efficacy
However, two days later, an FDA Committee concluded by a 7–6 vote that the results of solithromycin outweighed the risks for the treatment of community-acquired bacterial pneumonia.
Members of the Antimicrobial Drugs Advisory Committee voted unanimously (13–0), concluding there was substantial evidence of the efficacy of solithromycin. However, the committee voted 12–1 that the risk of hepatotoxicity with solithromycin had not been adequately characterized.
Date With PDUFA Dates
The FDA has set the target date to take action under the PDUFA as December 27 for the oral formulation of solithromycin and December 28 for the intravenous administration of solithromycin.
The Drug
Solithromycin, according to the company, is a highly potent next-gen macrolide, effective against most macrolide-resistant community-acquired bacterial pneumonia pathogens. Due to its ability to interact with three sites on the bacterial ribosome compared to the single binding site of first and second generation macrolides, it is potent against azithromycin-resistant strains.
In August 2015, the FDA accorded fast track designation to solithromycin. Cempra completed the NDA submissions for it in May 2016 and the FDA accepted the application in July 2016.
Solithromycin has its origin from Sanofi SA (ADR) (NYSE: SNY)'s Ketex, which was approved in 2004 but was later withdrawn following its linkage to fatal liver problems. Cempra developed solithromycin from Ketex without incorporating the elements responsible for the side effects, including visual, neurological and liver problems.
It remains to be seen if the FDA can get over the Ketex overhang and give solithromycin the nod. A green signal from the nodal agency could help to heal the scars inflicted on the stock price in the wake of the negative FDA review. The slender margin by which the FDA Committee favored it and the fact that FDA Committee decision is not binding on the FDA have made investors' jittery, which is reflected in the still-depressed stock price.
At the time of writing, Cempra was down 2.72 percent at $6.03.
View Comments and Join the Discussion!
Posted-In: Biotech News Health Care Previews FDA Events Movers Trading Ideas Best of Benzinga