5 BioPharma Catalysts Expected Around Christmas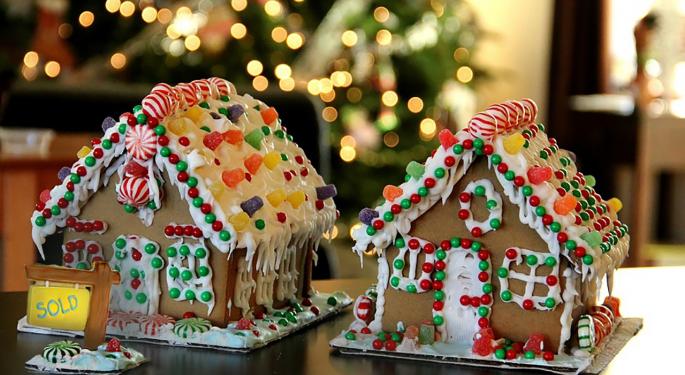 Biotech stocks are risky propositions that gyrate up and down violently in reaction to catalysts, including PDUFA dates, clinical trials and FDA decisions. After years of investment of time (usually assumed to be roughly 12 years), efforts and money in some molecule, these companies identify as a promising opportunity for a particular indication, there is all the chance of these investments going down the drain in case there is a hiccup in the drug development or regulatory approval process.
It's estimated that roughly 10 percent of the drugs that begin pre-clinical testing make it to human trials, and only one in five of these drugs are approved for marketing. Roughly $359 million is spend on developing a drug from the lab to the patient.
Biotech companies, also defined as companies focusing on novel drug development and clinical research aimed at treating diseases and medical conditions, usually neither make profits nor generate revenues. Given the long lead times and the high probability of failure, there is no denying of the fact that this space is a landmine waiting to explode.
In the eventuality of the drug clearing all the hurdles, it can turn out to be a cash cow for the company, fetching returns for a long time to come.
From an investor perspective, for those who are willing to take on the risky bets, the so-called catalysts could be events that could spin money or jettison their investment dollars. As the year 2016 draws to a close, Benzinga looked at some promising catalysts awaiting some of the big pharma-biotech companies.
5 Catalysts Around Christmastime
1. Roche Holding Ltd. (ADR) (OTC: RHHBY)'s Genentech unit
Candidate: OCREVUS ( humanized monoclonal antibody).
Indication: Relapsing and multiple primary progressive multiple sclerosis.
Status: FDA has granted priority review designation; The Marketing Authorization Approval has also been validated by the European Medicines Agency.
Catalyst: PDUFA or targeted action date of December 28.
Market Potential: Estimated sales of $4 billion by 2022.
2. Advanced Accelerator Application SA(ADR) (NASDAQ: AAAP)
Candidate: Lutathera.
Indications: Lu-177-labeled somatostatin analogue peptide under development for the treatment of gastroenteropancreatic neuroendocrine tumors.
Status: FDA has accepted the NDA and accorded it preview review.
Catalyst: PDUFA date of December 28.
3. Company: ACADIA Pharmaceuticals Inc. (NASDAQ: ACAD)
Candidate: Pimavanserin.
Indications: Tested for additional indication of treating Alzheimer's disease psychosis.
Status: Non-dopaminergic atypical antipsychotic, which has already been approved for treating Parkinson's disease psychosis.
Catalyst: Top-line results from a Phase II study expected by the end of 2016.
4. Company: GW Pharmaceuticals PLC- ADR (NASDAQ: GWPH)
Candidate: Sativex.
Indications: Whole cannabis extract that comes as a peppermint-flavored mouth spray; currently marketed in 16 countries outside of the United States and have gained regulatory approval in 12 other countries.
Status: Phase 2 study in spasticity due to cerebral palsy ongoing.
Catalyst: Data from the mid-stage trials expected in Q4 2016.
5. Company: Horizon Pharma PLC (NASDAQ: HZNP)
Candidate: ACTIMMUNE.
Indication: Friedreich's ataxia.
Catalyst: Top-line data from the Safety, Tolerability and Efficacy of ACTIMMUNE Dose Escalation in FA (STEADFAST) Phase 3 clinical trial expected in December.
Market Potential: Company believes an indication for ACTIMMUNE in FA, if approved, could represent a $500 million to $1 billion peak annual net sales opportunity.
The brave-hearted who can stand a nerve-wracking roller-coaster ride with these high beta stocks can do well to mark their calendars for these events. You might ether make some quick big bucks or lose out on your investment dollars. It's all in the game of risky investments.
Posted-In: Biotech News Health Care Previews FDA Events Trading Ideas General Best of Benzinga
View Comments and Join the Discussion!