Exclusive: Zynerba CEO Talks Election, Balance Sheet And Huge Osteoarthritis Market Potential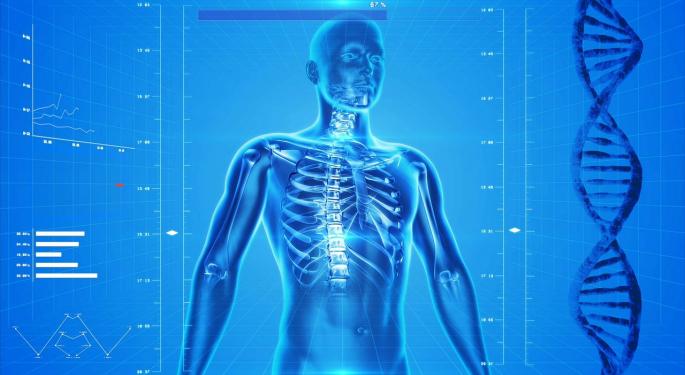 Benzinga recently had the chance to speak with Zynerba Pharmaceuticals Inc (NASDAQ: ZYNE) CEO Armando Anido about the impact the U.S. election will have on the company, the potential of Zynerba's two main drug candidates and the health of Zynerba's balance sheet.
The Election's Transient Impact
Zynerba stock jumped 3.3 percent on Wednesday following the election of Donald Trump and the legalization of medical and/or recreational marijuana in eight states. However, Anido downplayed the potential impact of the election. Since Zynerba is a pharmaceutical company, Anido told Benzinga that his primary concern is the impact the election will have on the FDA.
"It is going to be a while before there is any effect [on the FDA] at all I think, if there is any effect."
ZYN001 And ZYN002
Zynerba currently has two drug candidates, ZYN001 and ZYN002, with a total of five potential indications in refractive epilepsy, osteoarthritis and Fragile X Syndrome. According to Anido, the osteoarthritis market offers the largest potential for Zynerba's ZYN002 CBD gel.
"When it comes to CBD in osteoarthritis, it is proposed that CBD actually modulates the vanilloid receptor, otherwise known as the TRPV receptor, and that has an effect on both pain as well as inflammation," he told Benzinga.
"We think that CBD, if proven effective in not only being a very good analgesic but also an anti-inflammatory agent, has a potential to actually really find a nice opportunity, not so much in replacing the more traditional low cost nonsteroidal anti-inflammatory drugs or the COX-2 inhibitors, but after those don't work, I think it offers a nice opportunity before a patient would go to things that are a lot stronger like opioids or even going to total knee replacement or total hip replacement that obviously requires the surgeries," Anido said.
Zynerba Indications
All five of Zynerba's indications are in the early stages of research at this point. Although Anido told Benzinga the company currently has enough cash to make it "comfortably" through Phase II studies for each indication, raising more cash down the line will likely be a necessary evil.
"There are multiple options we will have available, whether it is equity or whether it is debt or some variation thereof. I think that we clearly are going to be looking to beef up the balance sheet with additional cash so that we can continue the development of the compounds all the way to the finish line."
Looking ahead, Anido said that his primary near-term goals for Zyneba are "increasing the awareness of the company and really highlighting the potential activity of our compounds in patients."
Zynerba stock has certainly been kind to shareholders in 2016, up 30.9 percent year-to-date.
Posted-In: Armando Anido pharmaceuticalsBiotech News Politics FDA Interview General Best of Benzinga
View Comments and Join the Discussion!