Mylan Cuts EpiPen Costs By Up To 50% Via Coupon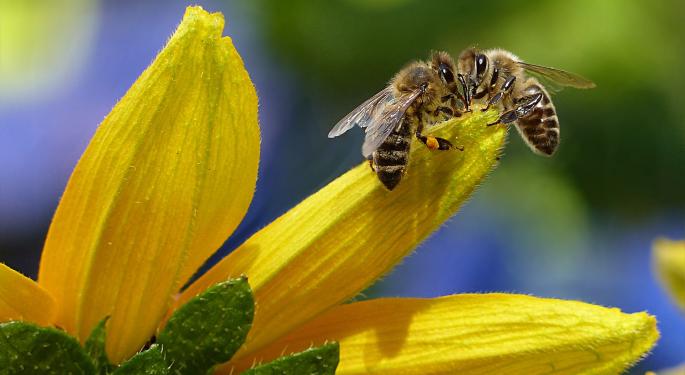 Mylan NV (NASDAQ: MYL)'s 400 percent price hike to a potentially life-saving device was called into question by members of the U.S. government this week.
Mylan, the maker of EpiPen, an epinephrine auto injector used in emergency cases by individuals suffering a severe allergic reaction, announced on Thursday an initiative in which it will cover up to $300 of out-of-pocket expenses through the use of a savings card.
Mylan's announcement effectively reduced by 50 percent the cost exposure for many patients who were previously paying the full list price for the EpiPen.
Related Link: Biotechs Are Getting Crushed After Clinton And The White House Trash EpiPen Price Hike
Mylan also said it will double the eligibility for its patient assistance program which will eliminate out-of-pocket expenses for those who are uninsured and under-insured.
Investors appear to be embracing the news as Mylan's stock was trading higher by nearly 4 percent ahead of Thursday's market open.
The company also reaffirmed its commitment to prior initiatives, including its 'EpiPen4Schools program' which provided more than 700,000 free devices and corresponding educational resources to more than 65,000 schools.
Mylan CEO Heather Bresch said, "We recognize the significant burden on patients from continued, rising insurance premiums and being forced increasingly to pay the full list price for medicines at the pharmacy counter. Patients deserve increased price transparency and affordable care, particularly as the system shifts significant costs to them. However, price is only one part of the problem that we are addressing with today's actions. All involved must also take steps to help meaningfully address the U.S. healthcare crisis, and we are committed to do our part to drive change in collaboration with policymakers, payors, patients and healthcare professionals."
Posted-In: Drug Pricing EpiPen EpiPen Price Hike HEather BResch mylanBiotech News General Best of Benzinga
View Comments and Join the Discussion!