A Timeline Of Teva's M&A Over The Past Year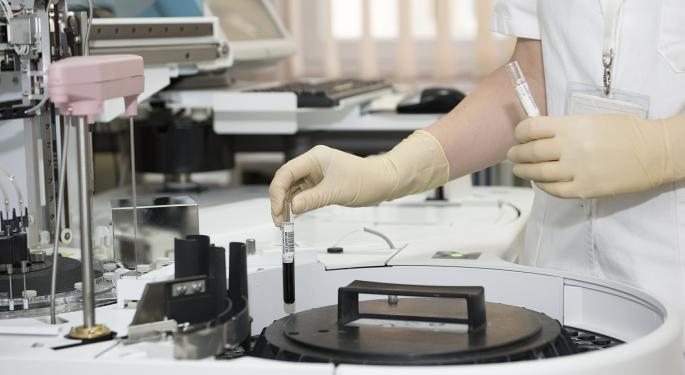 Teva Pharmaceutical Industries Ltd (ADR) (NYSE: TEVA) and Allergan plc (NYSE: AGN) disclosed Wednesday they reached an agreement under which the Irish firm would sell Anda, Inc. distribution business to Teva for $500 million. Earlier, the company sold its generic business to the Israeli firm.
Allergan indicated it would report Anda as a discontinued operations commencing from the Q2 results, which would be disclosed on August 8. The companies expect the transaction to be completed in the second half of the year.
CEO and President, Brent Saunders, commented, "For Allergan, this divestiture continues our evolution as a focused branded Growth Pharma leader, powered by growing leadership positions across our seven therapeutic areas, developing and bringing to market innovative therapies from our industry leading pipeline, simplified operating structure and adding new development programs through our Open Science R&D model."
Related Link: Goldman Sachs Sees 'Limited Upside' In Teva Regardless Of Acquisition Results
The Irish firm indicated Anda is expected to contribute about $375 million net revenues and approximately $0.05 in EPS for the second quarter. For the full year 2016, the division is projected to add approximately $1.5 billion in third-party net revenue and about TEVA $0.15 in EPS.
On August 2, Allergan said it received $33.4 billion cash and 100.3 million shares worth $5.4 billion. The Israeli firm had to divest some of their products or units to generate the cash to close the acquisition.
M&A Timeline
Here's a quick look at Teva's M&A timeline since last July:
July 27, 2015 - Teva announces it will buy Allergan's Generics unit for $40.5 billion, withdrew its Mylan bid
August 3, 2015 – Teva Acquires 51 percent stake in Immuneering; Terms were not disclosed
October 1, 2015 - Teva reports acquisition of Rimsa for $2.3 billion
December 11, 2015 – Teva discloses 9 percent stake in Wave Life Sciences
August 3, 2016 – Teva buys Anda for $500 million
Teva, which has a consensus price target of $70.70, is trading below the 200-day moving average by 6.86 percent. However, it's trading above the 50-day moving averages by 0.84 percent.
View Comments and Join the Discussion!