These Five Stocks Have Gotten A Lot Of Attention From Analysts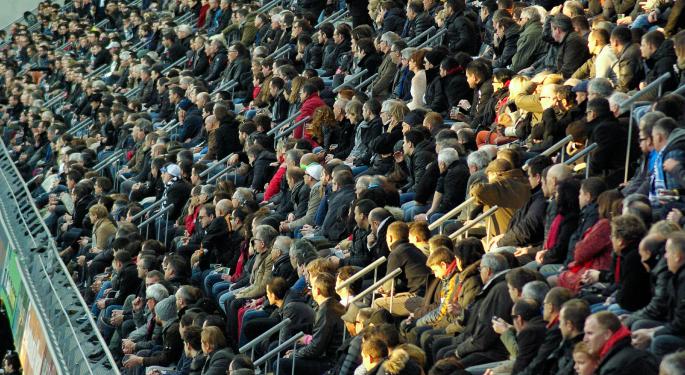 All eyes were on the S&P 500 Monday as it hit all-time highs.
And as we head into another earnings season, it can be helpful to know what stocks people on the street are talking about the most.
These are the stocks sell-side analysts have been most interested in the last two weeks according to Stockal, which measures sentiment through social media chatter and analyst ratings.
1. Nike Inc (NYSE: NKE) – 12 analysts have offered ratings on the sports retailer since they reported mixed earnings results, and 10 of them have been bullish. They had a solid quarter as far as year-over-year sales are concerned, but they do face currency challenges going forward because of their large international exposure. Wall Street analysts have an average Price target of $64.25. The Street's overall confidence in the stock is at 77%, according to Stockal.
2. Esperion Therapeutics Inc (NASDAQ: ESPR) – Of the eight analysts who have rated Esperion in the last two weeks, five have given it a neutral rating. Not bad considering the stock fell almost 29% after it failed to reach an agreement with the FDA on cholesterol-lowering pill. With the biotech hovering around single digits, Wall Street confidence in the stock is at 56%.
3. Atkor International Group Inc (NYSE: ATKR) - Five of the six analyst ratings on the manufacturing holding company have been bullish. With the stock showing very strong technical support at $16, and currently trading at $16.68, Stockal's confidence meter is at 90%.
4. HeartWare International Inc (NASDAQ: HTWR) - The heart device maker agreed to be acquired by Medtronic for $58 per share in cash two weeks ago. Prior to that the stock had been trading just above $30.
5. TD Ameritrade Holding Corp. (NASDAQ: AMTD) - Analysts are neutral on the brokerage firm, which has been in a trading range from $24-$32 for most of the year. The stock has also had low volatility, and the Street's confidence is at 69%.
Posted-In: StockalBiotech Fintech Markets Movers Tech General
View Comments and Join the Discussion!