StreetSweeper On Relypsa: 8 Reasons 'We Wouldn't Run Away & Join This Circus'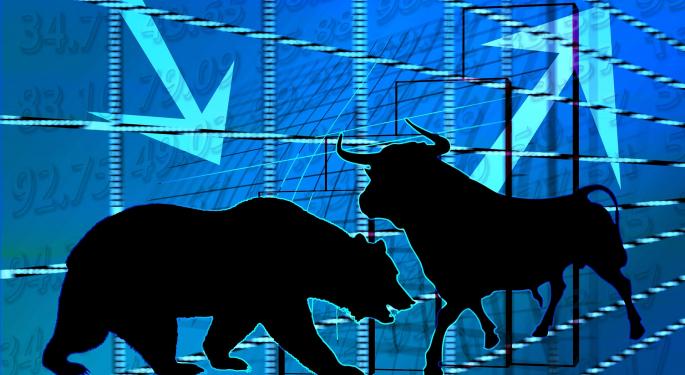 Shares of Relypsa Inc (NASDAQ: RLYP) were volatile Thursday morning. The company is the central focus of The Street Sweeper's latest short thesis.
The Street Sweeper's Sony Colberg offered eight reasons why investors should consider running away from the stock and not "join this circus." She suggested Relypsa is a "misunderstood dog-and-pony show" with its "one and only trick pony," Veltassa.
1. Relypsa paid $12.5 million to acquire Veltassa from Ilypsa and the selling entity "didn't even bother" to keep a percentage of any future royalties as it wanted to sell the drug and "take the money and run."
2. The U.S. Food and Drug Administration concluded Veltassa dangerously binds with other oral drugs which decreases its effectiveness.
3. Relypsa's stock "cratered" in early May due to its debt-tied private stock placement and "miserable" earnings.
4. Three weeks after May's "miserable" earnings print, a stock promoter called Bull In Advantage sent out thousands of emails hyping Relypsa at a convenient time when "the stock needed a boost."
5. Investors heavily bought Relypsa's stock after the FDA delayed approval of AstraZeneca plc (ADR) (NYSE: AZN)'s ZS-9 under the assumption this is a bullish sign for Relypsa's drug. However, investors "misunderstood" the ramifications and erroneously assumed the two drugs were similar when they're not.
6. Insiders sold more than 10,000 shares of Relypsa's stock just this week.
7. Relypsa could burn through $275 to $300 million in cash this year at a time when revenues rose just $11 million in the prior quarter due to a partial recognition of a one-time payment.
8. Finally, Relypsa's executives are "profiting from this unprofitable company" with excessive salaries, bonuses, stock options, relocation benefits and "other goodies" that "really add up for the top folks."
"We'll throw our own silly hats in the air and anticipate this stock will soon dive around 50 percent," Colberg concluded.
Posted-In: Relypsa Sony Colberg The Street SweeperBiotech Short Sellers Short Ideas Trading Ideas General Best of Benzinga
View Comments and Join the Discussion!