5 Takeaways From Vanity Fair's New Valeant Expose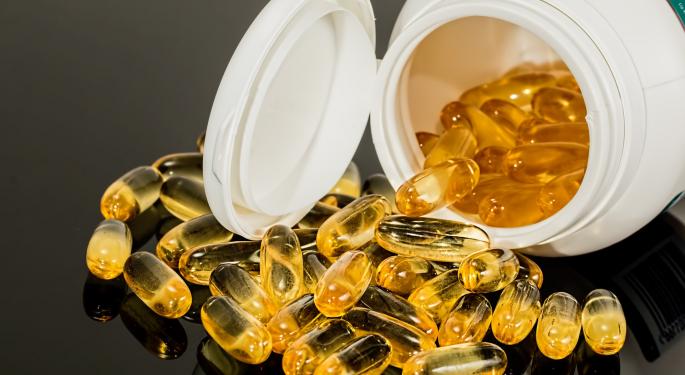 A new Vanity Fair article by Bethany McLean attempts to unwind the complex and convoluted story of Valeant Pharmaceuticals Intl Inc (NYSE: VRX). Although the Valeant story is far from over, here are five things you need to know about Vanity Fair's take on the situation.
1. Valeant's meteoric rise was spearheaded by CEO Mike Pearson.
Under Pearson's leadership, Valeant's share price rose from roughly $10 per share when he took over as CEO in February of 2008 to above $260 per share last year. Pearson's revolutionary approach to the pharmaceutical business was the key driver of this incredible growth.
2. The core ideas behind Valeant's growth-by-acquisition model are sound.
When Pearson took over Valeant, he argued that one of the lest-efficient segments of the industry was research and development. Rather than devoting large amounts of cash to internal R&D, Pearson believed Valeant should let other companies assume the R&P risk and Valeant should grow by buying up companies with proven drugs.
Related Link: Warren Buffett And Charlie Munger Agree: Valeant Was A 'Sewer' And 'Enormously Flawed'
3. Pearson's reckless drive for profit growth drove Valeant into the ground.
A large part of Valeant's growth over the years relied on aggressive drug price hikes after acquisitions. Valeant was also taking advantage of tax loopholes, such as tax "inversions," to boost profits. In addition, the U.S. media has reported in recent months that specialty pharmaceutical company Philidor told employees to change codes on doctors' prescriptions from alternative brands to Valeant's brands and re-submit rejected insurance claims using another pharmacy's ID number.
4. The failed Allergan plc Ordinary Shares (NYSE: AGN) buyout was the nail in the coffin.
The $50 billion hostile takeover bid was met with intense scrutiny and push-back from Allergan and its well-respected CEO David Pyott. The failed deal boosted public awareness of how Valeant had lied to and mistreated employees and management of other buyout targets. Following the Allergan bid, it became much more difficult for Valeant to find willing buyout targets.
5. Bill Ackman may simply be a victim.
Although many investors associate current board member and long-time investor Bill Ackman with Valeant's questionable business practices, Ackman's words and actions suggest he had no idea what was going on inside Valeant. Ackman, who has lost billions of dollars upping his stake in Valeant in recent months, continues to believe the business' core model is sound and believes all of the questionable behavior was always happening on the fringe.
Disclosure: the author holds no position in the stocks mentioned.
Posted-In: Bill Ackman Citron Research Michael Pearson Vanity FairBiotech News Legal General Best of Benzinga
View Comments and Join the Discussion!