These 3 Biotech Stocks Are Getting Killed Today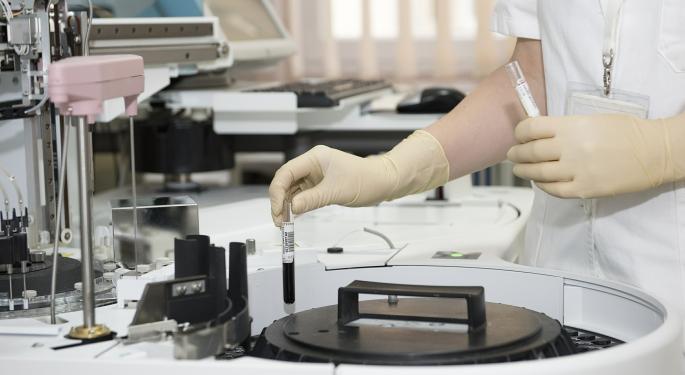 Biotech investors are off to a rough start for the week as three notable names are seeing their stocks getting destroyed.
Mirati Therapeutics
Shares of Mirati Therapeutics, Inc. (NASDAQ: MRTX) hit a new 52-week low of $10.50 after the company provided an update on its current clinical programs in patients with non-small cell lung cancer and other solid tumors.
Analysts at Leerink Partners commented on the company's update and now expect a "lower probability of success" for its glesatinib treatment, as the company also said it's changing the drug's formulation and switching patients to the new formulation in the ongoing trial.
Shares were last seen trading at $11.01, down 40 percent on the day.
Adamis Pharmaceuticals
Adamis Pharmaceuticals Corp (NASDAQ: ADMP) said it received a Complete Response Letter (CRL) from the U.S. Food and Drug Administration regarding its New Drug Application (NDA) Epinephrine Injection.
The FDA said Adamis has to expand its human factors study (patient usability) and reliability study (product stress testing) which are required for final approval. The NDA will remain open until the company's issues are resolved.
Shares were last seen trading at $4.22, down 52.37 percent on the day.
Ocular Therapeutix
Ocular Therapeutix Inc (NASDAQ: OCUL) announced topline results from its second Phase 3 clinical trial evaluating the safety and efficacy of its DEXTENZA therapy.
The company said its single primary endpoint, defined defined as the difference in the mean scores in ocular itching between the treatment group and the placebo comparator group at three time points 7 days following insertion of the depots, was not achieved.
Shares were last seen at $6.90, down 41.75 percent on the day.
View Comments and Join the Discussion!
Posted-In: Biotech Companies Biotech StocksBiotech News Movers General