Former Valeant CFO: I Did Not Engage In Improper Conduct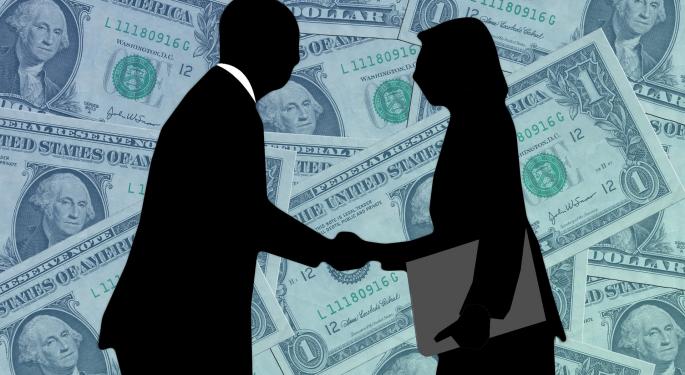 On the back of news from Valeant Pharmaceuticals Intl Inc (NYSE: VRX) regarding changes to its board of directors, former CFO Howard Schiller has defended his decision to not step down from the board.
In a Monday press release, the company outlined upcoming changes, including the voluntary departure of Katharine Stevenson from the board so that Pershing Square's Bill Ackman would have a chair. The release also announced the beginning of a search for a new CEO and disclosed that Schiller had been asked to resign.
"As former CFO of the Company, I want to be very clear that the 8-K filed by the Company today, and the Company press release issued today, contain an incorrect statement," Schiller began.
Related Link: Valeant Announces CEO Succession Plans And Financial Update; Bill Ackman Joins Board
The former CFO went on to defend himself and his previous actions, stating, "[A]t no time did I ever provide any incorrect information to the Audit and Risk Committee or the Company's outside auditors regarding this accounting issue."
He reported, "[A]t no time did I engage in any improper conduct that relates to any restatement of revenue the Company is considering."
Therefore, based upon those statements, Schiller refuses to tender his position on the board, "I have respectfully declined the request from the Company's Board to resign from the Board."
Regarding Philidor
Within the same release, Schiller addressed the ongoing Philidor situation, explaining that while he agreed with the accounting decisions that were made, it was not his decision.
"The Philidor sales transaction in Q4 2014, and the subsequent accounting treatment, was the results of a careful and reasoned accounting decision made by the Company's Corporate Controller based on what she considered to be complete and accurate facts, and I was told by the Corporate Controller that the outside auditors reviewed the transactions in question.
"The accounting decision was not my decision, but I was advised of the decision and the rationale behind the decision by the Corporate Controller, and I agreed with the decision," Schiller concluded.
Posted-In: Bill Ackman Howard Schiller Michael Pearson PhilidorBiotech News Management General Best of Benzinga
View Comments and Join the Discussion!