Cancer Drug Conference Gives Sector A Boost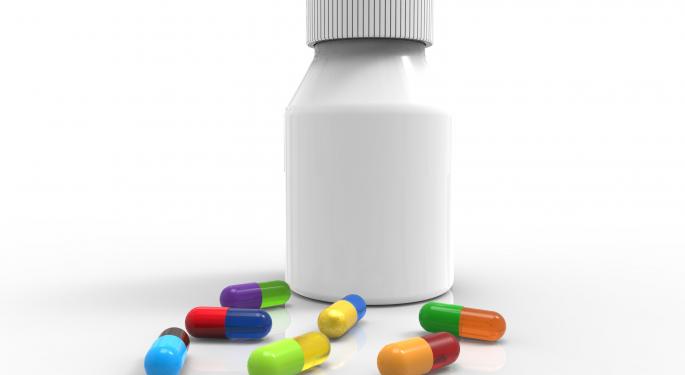 Earlier this month, cancer drug developers held their annual meeting of the American Society of Clinical Oncology – its chief importance being that it is THE meeting where cancer drug developers share results from recent drug trials, with the associated power to make or break company's fortunes.
Following the meeting, the cancer drug stock sector lifted higher overall, as outsized gains by companies with impressive results outweighed the disappointments.
Not that it's been anything but a bull run for the sector lately: the Battling Cancer motif has gained 48.5 percent in the past year. In that same period, the S&P 500 has increased 6.7 percent.
However, bullishness surrounding ASCO has already helped lift the sector in the near term. The Battling Cancer motif is already up 6.3 percent in the last month. In that same time frame, the S&P 500 is off 1 percent.
One prime example of an ASCO liftoff was seen in shares of ImmunoGen, which had already gained 33 percent in the past year but soared another 74 percent after the company said the findings of its ongoing Phase I study of its experimental ovarian cancer treatment were "highly encouraging."
The treatment is aimed at patients with ovarian cancer that recurs within a certain period in patients after they have had a platinum-based chemotherapy.
Several companies whose stocks are components in the Battling Cancer motif also presented data at ASCO that was seen in a positive light by many analysts:
Immunomedics, Inc. (NASDAQ: IMMU) announced that among 49 patients with metastatic triple-negative breast cancer evaluated for response to treatments with the drug sacituzumab govitecan in a mid-stage clinical study, 31 percent, or 15 patients, showed a reduction in tumor size of 30 percent or more.
Juno Therapeutics Inc (NASDAQ: JUNO) gave an update on its Phase I trial of JCAR014 that added further evidence of CAR-T cell therapy's impressive power against blood cancer, according to Investor's Business Daily. Some 91% of patients with acute lymphotic leukemia showed a complete response – i.e., their tumors disappeared – as did 40 percent of patients with chronic lymphocytic leukemia. Juno also said that 63 percent of patients with non-Hodgkins lymphoma showed a partial or complete response.
Celldex Therapeutics, Inc. (NASDAQ: CLDX) updated a clinical trial with data that showed its experimental, targeted Rintega immunotherapy continues to delay tumor growth and extend survival in patients with a certain type of recurrent brain tumor.
According to a recent report from the IMS Institute for Healthcare Informatics, global spending on cancer medicines hit a new milestone in 2014 — $100 billion.
As a CNBC.com report noted, that's up more than 10 percent from 2013, and up 25 percent from five years ago. Targeted therapies, which take aim at specific drivers of cancer, now account for almost half of total spending, IMS said.
And as more new cancer drugs get approved, spending is likely to accelerate, CNBC.com said. The compound average growth rate on cancer medicines in the last five years has been 6.5 percent globally, according to IMS. The research firm predicts that rate to be 6 percent to 8 percent through 2018.
That trajectory may pinch consumers harder, but investors in cancer drug stocks may get even healthier.
The content contained herein is for informational purposes only and is not a solicitation or a recommendation that any particular investor should purchase or sell any particular security. Motif does not assess the suitability or the potential value of any particular investment. You are responsible for understanding the risks involved with investing in securities and for all investment decisions you make. Investments in small cap companies and companies within a particular sector involve additional risks unique to those companies which you should be aware of before making any investment decision. The information contained herein is obtained from sources believed to be reliable, but its accuracy or completeness is not guaranteed. Performance of motifs are for informational purposes only and is not not based on results you could expect to achieve. See how returns are calculated.
Posted-In: Battling Cancer motif Motif InvestingBiotech Long Ideas Trading Ideas General Best of Benzinga
View Comments and Join the Discussion!