Alder Biopharmaceuticals' New Drug Promises Migraine Relief, Stock Rally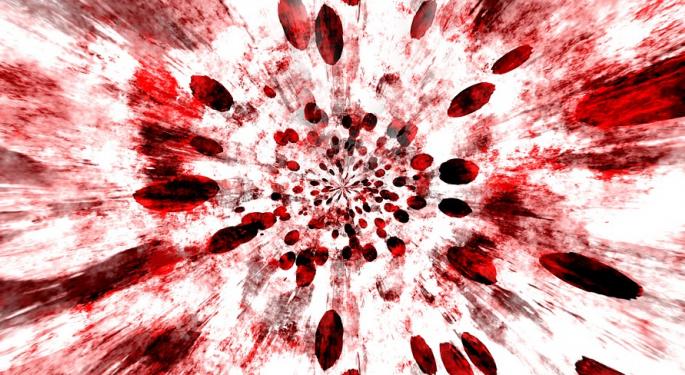 Shares of clinical-stage biopharmaceutical company Alder Biopharmaceuticals Inc (NASDAQ: ALDR) are up more than 100 percent from the lows they made in late April this year and are currently trading near their all-time highs.
One of the main reasons for this surge has been the promising data released by company last month for its migraine treatment drug.
Dr. Randall Schatzman, Adler Biopharmaceuticals Inc. co-founder, president and CEO, was recently interviewed by CNBC's Jim Cramer. During the interview, Dr. Schatzman shed more light on the company's upcoming drugs and future plans.
The Market
"I think, the thing to understand is in this country alone there are 36 million patients who have migraines," Dr. Schatzman said. "And among those 36 million, there is about half that suffer from five or more migraines every month of their lives."
Related Link: IPO Outlook: CoLucid Offers Hope For Migraine Sufferers
Preventing The Initiation
On the goal of the company to develop a drug that prevents migraines instead of providing a treatment for it following the onset of the pain, Dr. Schatzman said, "The target that we are going after seems to be the primary initiating event for migraines, and by having a long-acting, safe agent on board like a therapeutic antibody, what we are able to do is prevent that initiation from firing off the migraine from the get go."
Better Than Anybody Else
Dr. Schatzman was asked how the migraine drug being developed by Alder is better than the ones other pharmaceutical companies are making. He replied, "One of the things that the team at Alder is able to do, in my mind, is make monoclonal antibodies that are better than property-wise anybody else is making.
"So, they are long acting. We have a very rapid onset of the efficacy that we see. We have convenience in terms of how we dose those antibodies. We manufacture it with a technology that allows us to be very efficient, so that the costs are actually minimized as well," Dr. Schatzman concluded.
Image Credit: Public Domain
View Comments and Join the Discussion!
Posted-In: CNBC migraine Randall Schatzman Jim CramerBiotech Health Care Media