The Best And Worst ETFs Of The Week Amid Biotech Rebound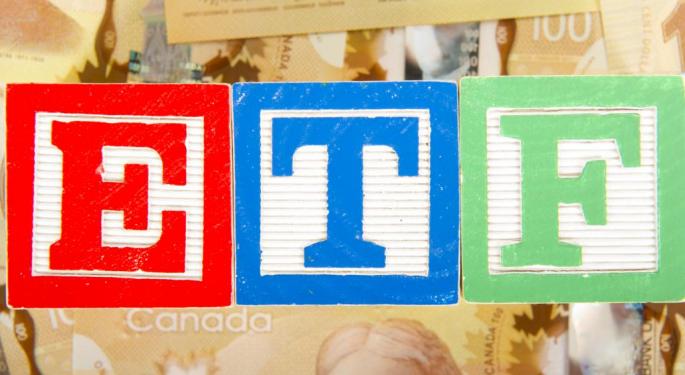 After a decidedly dismal start to the week, the Friday non-farm payrolls report lifted the spirits of traders and managed to dig stocks out of the hole. The Department of Labor reported an increase of 223,000 jobs last month, which continues to underscore the strengthening labor market and decline in unemployment rates.
This sent the SPDR S&P 500 ETF (NYSE: SPY) soaring more than 1 percent higher on Friday and back into positive territory for the week. This large-cap index is now within close proximity of its 2015 highs and will have the opportunity to continue its upward trajectory next week.
The following ETFs represent a sample of the best- and worst-performing funds over the last five trading sessions.
BEST: Biotechnology Stocks
Biotechnology stocks collapsed last week after mediocre earnings and waning momentum turned the tide against this high growth sector. Nevertheless, the ALPS Medical Breakthroughs ETF (NYSE: SBIO) was able to reverse that slide and closed significantly higher on Friday.
SBIO gained more than 6 percent this week as the 73 companies that make up this small- and mid-cap index regained their footing. The underlying holdings in SBIO are screened according to a multi-factor model that underscores sustainability, clinical trials, liquidity and market cap criteria.
You won't find large-cap titans such as Amgen Inc (NASDAQ: AMGN) or Gilead Sciences (NASDAQ: GILD) in this ETF. However, the innovative makeup of SBIO allows for an alternative way to play the biotech theme alongside more conventional indexes.
WORST: Chinese Industrial Stocks
The China stock market experienced some turbulence this week, which was most pronounced in the industrial sector. As a result, the Global X China Industrials ETF (NYSE: CHII) fell more than 6 percent over the last five trading sessions.
This relatively small ETF has just $10.6 million in total assets tracking 41 companies domiciled in China. The industrials sector includes construction, machinery and transportation-related stocks.
Despite the recent losses in May, CHII has gained over 33 percent in 2015 as surging interest in the Chinese market has led to swift gains.
Posted-In: Biotech Sector ETFs Broad U.S. Equity ETFs Emerging Market ETFs Trading Ideas ETFs General Best of Benzinga
View Comments and Join the Discussion!