Are There Any Small-Cap Gems In Health Care?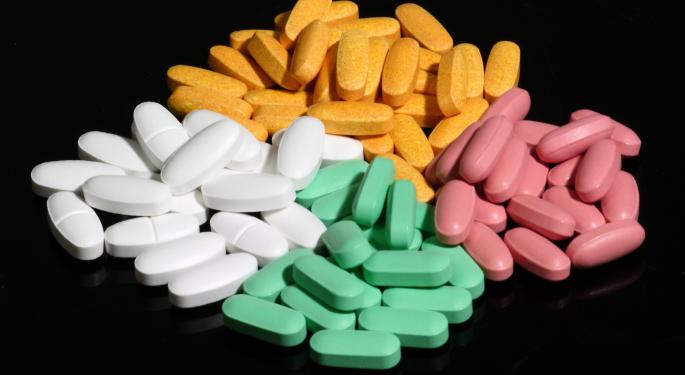 David Miller is Senior Portfolio Manager of the Catalyst Insider Buying Fund and the Catalyst Small-Cap Insider Buying Fund, the latter of which was named the top equities mutual fund of the year by the Wall Street Journal in 2014.
Today's market conditions are plagued with several "what ifs" that have made it difficult, if not near impossible, to identify strong investments. Between the looming rise of interest rates, worries over Greece and the rising dollar, the equities market is in constant flux.
In these times of uncertainty, there are some stocks that continue to present a unique investment opportunity with the potential for very strong upside, such as small-cap health care stocks.
Related Link: A 'Pivotal Binary Event' Is Coming For Healthcare Stocks
Traditional investment assessment of these stocks can be challenging, simply because the development process is long and requires acute technical knowledge. However, there are some signals, which even the least technical investor can look to as good indicators to buy or sell shares in companies.
Looking to the people running the company – the "insiders" – can help navigate these stocks and identify companies that are a good investment. If top executives and directors, who know their company better than anyone else, start buying in an unusual manner, there may be some positive developments on the horizon, including a successful clinical trial update, strategic partnership or potential M&A talk.
We continue to see insider activity within the small-cap health care space that suggests this market sector is primed for growth.
Catalyst Pharmaceutical and Opko Health are two recent examples of companies with significant insider buying, alluding to a strong future growth trajectory:
Opko Health Inc. (NYSE: OPK)
Opko Health has experienced substantial upside over the past three months, following significant insider buying in 2014. The stock is up 74 percent compared to just a 2 percent return for the S&P 500 Total Return Index.
Despite this impressive rally, CEO Phillip Frost, M.D. continues to buy stock, a telling signal of the potential upside still left in Opko.
Frost bought $3.2 million of Opko in January at an average price of $10.18 and an additional $644,000 in February at an average price of $12.89. The stock was trading in the $14 range by the end of February. He continued to purchase another $626,000 of Opko after the rally on March 2 at a price of $13.98.
Frost's open market purchases suggest the company is on a track for strong growth.
Opko reported earnings on February 27 with total revenue increasing 23 percent year-over-year. The EPS of ($0.07) was in line with Street consensus. Year to date, Opko has rallied from $10 to $14.
There are several catalysts fueling Opko's potential growth.
The company has a Rayaldee NDA filing scheduled for the first quarter of 2015. Opko's 4Kscore test is ramping up nicely, with over 550 urologists using 4Kscore in their practice. The 4Kscore test has the potential for additional uptake and increased reimbursement coverage over the longer term.
Finally, Opko announced it partnered with Pfizer, who licensed the rights to Opko's long-acting human growth hormone, hGH-CTP.
Related Link: Biotech M&A Outlook Boosted By AbbVie Deal, Says This RBC Analyst
The top analyst covering Opko according to the Bloomberg Absolute Return Rank, Kevin DeGeeter of Ladenburg Thalmann & Co., raised his price target to $18.50, showing that Wall Street also sees potential upside to the Opko story.
Catalyst Pharmaceutical Partners, Inc.(NASDAQ: CPRX)
Catalyst Pharmaceutical operates as a development-stage specialty pharmaceutical company focusing on rare (orphan) diseases and disorders. Its principal product candidate is Firdapse, which is in Phase III clinical trial for the treatment of Lambert-Eaton Myasthenic Syndrome.
From May 2014 through January 2015, Catalyst corporate insiders took a large position in the stock. During this time insiders, including CEO Patrick McEnany and Chief Operating Officer Steve Miller, purchased over 225,000 shares of Catalyst with no insiders selling.
Catalyst has the potential to more than double in price with a successful U.S. launch of its primary drug Firdapse. Firdapse was launched in the European Union in April 2010, and post-marketing clinical data has been collected since then.
This data will likely increase the probability of FDA approval. With orphan drug status, Firdapse is entitled to seven-year market exclusivity period after FDA approval.
Catalyst believes the North America market potential could be $100 million annually, with potential upside driven by more favorable pricing in the U.S. than in the EU and possible label expansion.
Catalyst has already increased from around $1.80 a share in May 2014 to $3.76 a share as of February 28, 2015. If news of a successful Phase III clinical trial breaks, this price is likely to surge even more.
Image credit: Ragesoss, Wikimedia
The preceding article is from one of our external contributors. It does not represent the opinion of Benzinga and has not been edited.
Posted-In: Biotech Health Care Small Cap Analysis Trading Ideas General Best of Benzinga
View Comments and Join the Discussion!