Three Companies Benefiting From The Covid-19 Crisis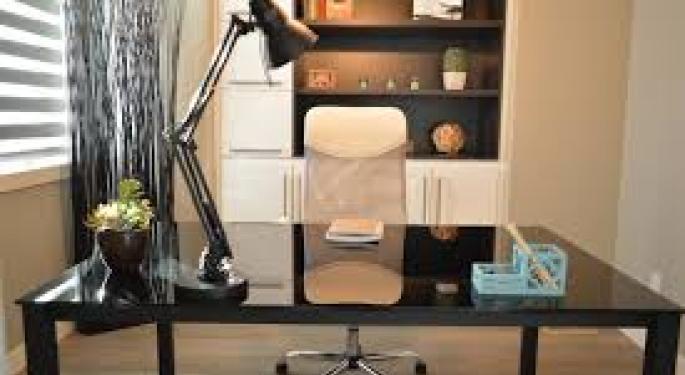 Last week was a big week for corporate earnings. He are three reports that caught our eye.
An Online Furniture Boom
Wayfair (NYSE: W) has had a jaw-dropping performance since the mid-March lows. Net revenue for the online furniture retailer soared 84% to $4.3 billion in the most recent quarter, greatly exceeding the $4.06 billion that analysts were expecting. If there is such a thing as a 'perfect storm', the pandemic was exactly that for Wayfair, which historically has struggled to achieve profitability. This as not the case in the second quarter, as its active customer base grew 46% year-over-year.
Wayfair's adjusted profit came to $3.13 per share, which more than tripled Wall Street's estimate. Moreover, the momentum is still being maintained throughout this quarter, as sales are 70% higher so far. The company is growing a lot faster than the 20% year-over-year gain it reported during the first quarter of this year.
Support For This Tech Support Company
LivePerson (NASDAQ: LPSN) provides online chat customer support services for e-commerce businesses. Last quarter the company exhibited its strongest top-line growth in 12 years, reporting a 29% increase in revenue, its healthiest growth since the summer of 2008.
The online solutions provider signed 134 deals during the quarter, seven of those contracts are expected to bring in at least $1 million in revenue over the following year.
LivePerson's report might not have been mind-blowing, but it was a classic example of excellent performance. Its new 2020 outlook includes revenue growing at a range between 22-24%, whereas just three months ago the company expected it to be in the range of 17-22%.
The Gig Economy Is Hot
Fiverr International (NYSE: FVRR) has been one of the biggest winners during the pandemic. The company runs a marketplace for freelancers and has surely helped many survive the new reality shaped by pay cuts and job losses.
Its latest quarter saw its revenue rise 82% as its base of active buyers of freelance services increased by 28%. Moreover, average spend per buyer increased by 18%.
The increased supply is easy to answer, but so is the increased demand. By not losing time in daily commutes and other outside activities, people reprioritized and suddenly found the time for passion projects or simply new opportunities.
The Fundamental Lesson From The COVID-19 Pandemic
These three companies earned their gains by being in the right spot during a time of crisis. Wayfair helped people feel better inside their homes while stuck self-quarantines. LivePerson helped both companies retain buyers as well as consumers to make their purchases. And Fiverr's platform enabled many to earn extra cash on the side and feel more financially stable. These examples portray perhaps the biggest lesson of the pandemic: people learned what is important to them and what they want to devote their time and effort to. The companies that met those needs were more likely to survive the storm. Some will emerge even stronger out of it.
This article is not a press release and is contributed by a verified independent journalist for IAMNewswire. It should not be construed as investment advice at any time please read the full disclosure. IAM Newswire does not hold any position in the mentioned companies. Press Releases – If you are looking for full Press release distribution contact: press@iamnewswire.com Contributors – IAM Newswire accepts pitches. If you're interested in becoming an IAM journalist contact: contributors@iamnewswire.com
The post Three Stocks That Won Last Week's Popularity Contest appeared first on IAM Newswire.
View Comments and Join the Discussion!
Posted-In: General