Jason Picks The Best Deals For July 3: BassPal Shower Speaker, Anker Wireless Charger And More
Every week day, Jason Raznick, Benzinga's CEO and founder, picks best electronics and gadget deals on the internet. Today, you'll find a BassPal Waterproof Shower Speaker, an Prynt Instant Photo Printer, and more.
The last few years in developing new consumer gadgets have granted peoples' wishes. Now, you can sing in the shower along with your favorite songs at max volume. The waterproof speaker by BassPal also features bluetooth compatibility and comes with built in FM radio for when your phone dies. Perfect for any summertime event---or singing in the shower. In any brick-and-mortar store, these speakers are priced well above $30. The beauty of e-commerce allows for the speaker to list at $28.99.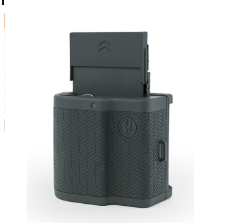 Source: Amazon.com
Prynt Pocket, the instant photo printer, is a technological revelation from the 1960s. Unlike most competitors, Prynt Pocket works like any other iPhone accessory. Place your on the dock, aim, and shoot. Your vibrant, colorful masterpiece will begin to print in seconds. Originally priced at $150, the item has been marked down 7 percent to $139.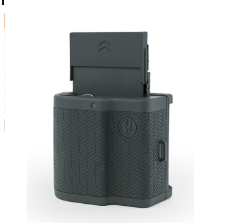 Source: Amazon.com
For an absolute steal, this is one of the most powerful portable batteries on the market. Compact with a maximum of 13,000mAh, the battery has enough juice to charge your phone four to five times. The device features two USB ports to charge devices, along with its own charger device. There are four blue dots that help you gauge battery life in 25% increments. You can find them on Amazon for $33.99.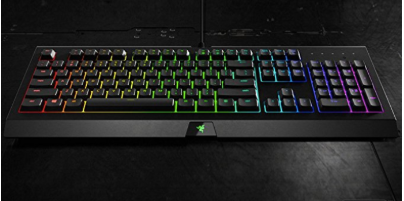 Source: Amazon.com
Need a gaming keyboard because you broke your last one after you got second place in Fortnite? Yeah, same. This Razer Keyboard comes with 16.8 million different color options and allows you to decide which colors are displayed based on the dynamic of your game. Perfect for any gamer, the keyboard can process 10 commands at the same time. A true innovation with its water-resistant design, you can find the item here for 17 percent off at $49.99.

Source: Amazon.com
Clearly, there are some great Anker deals today. Buying the Qi certified wireless charger here means that you won't be spending four times the cost in buying the name brand. On Amazon, the charger's base goes for $13.99. It can only handle one device at a time, but the 5-pad charger incorporates temperature control, as well as full Qi compatibility with iPhone X, iPhone 8, Samsung S9, Samsung S8, and Samsung S7 devices.
Like great deals? Enjoy the holiday tomorrow, then check back on Thursday for more of Jason's Picks.
View Comments and Join the Discussion!
Posted-In: General