Initial Phone Interview? Here's How to Nail It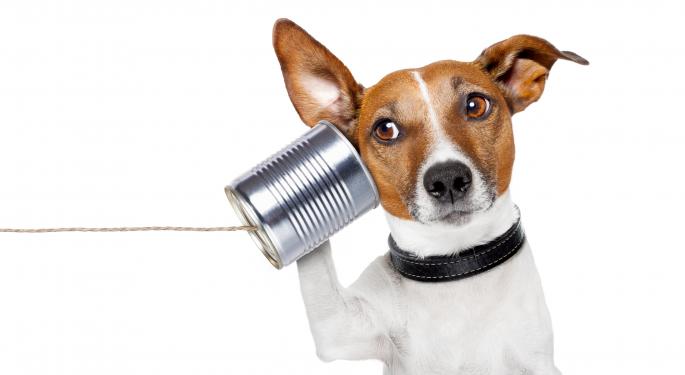 Here's how it works: You apply for a job and you're excited to hear that you made the cut. Out of all of the resumes received, yours stood out enough to make the company call you to set up an interview.
But this isn't the 1990s anymore. Before you set foot in their office, you have to pass the initial screening and that takes place through a phone interview.
In order to get to the official in-house interview, you have to get through the gatekeeper and that isn't always easy. Here's how to make it happen.
Make the Proper Preparations
Before the date of the call, send an e-mail verifying all the details. What time, who is calling who, the name of the person interviewing you, and the interviewer's phone number in case you're cut off. If you know the interviewer's name, do some research to find their position in the company. Check out social media to see what their interests are (travel, kids, golf, etc.).
Next, it's best to call on a land line. If you're going to use a cell phone, make the call from a place with reliable cell service. If your home only registers two bars on your phone, the service isn't reliable enough. Go somewhere else.
Finally, make sure the place is quiet and don't use the speaker setting. Nothing is more annoying than trying to talk to somebody when there's a lot of distracting background noise.
Do, however, have internet access or print key information about the company. Have your resume and cover letter in front of you, and answer the phone with your name. This avoids that awkward moment of, "Can I speak to so and so?" "Yes, Speaking."
Practice with your Phone
Along with what you say, the interviewer is trying to develop a sense of comfort with you and that will come from the tone of your voice—the confidence and trustworthiness you exude. Practice answering common interview questions holding your phone. Use the same body language you would use if you were sitting in front of the person. If you normally talk on the phone by walking or pacing, do that during the phone interview.
As you practice, turn on your phone's record feature and record your answers. Do you sound friendly, energetic and confident? Are you speaking slowly enough that the interviewer can understand what you're saying?
Don't Fall for the Informality
The interviewer is likely to say something like, "I enjoyed reading your resume and just wanted to call to get to know you a little better." The interviewer wants you to let your guard down. They want to know how you will really conduct yourself rather than how well you interview.
Keep a professional tone, don't speak negatively of past employers (or anything for that matter), and use professional language. No need for words you found in the dictionary last night but those four-letter gems should definitely be avoided.
Be Yourself
The general advice for every interview applies to phone interviews as well. Be prepared but be yourself. Be genuine, friendly and make it a conversation.
Posted-In: career InterviewGeneral Best of Benzinga
View Comments and Join the Discussion!