The 20 Most Prominent Businessmen That Committed Suicide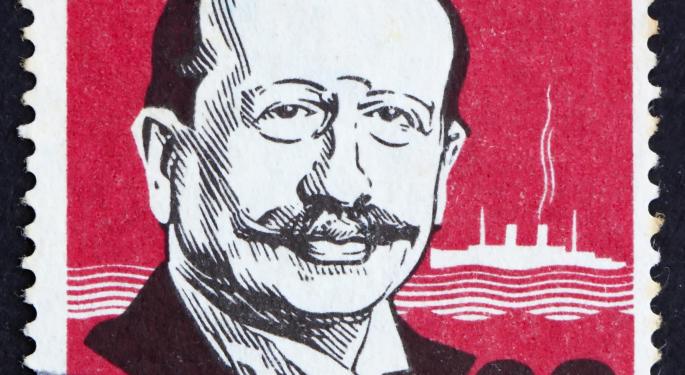 What do a pair of renowned brewers, a banking oligarch and the founder of the first listener-supported radio station have in common? All of them committed suicide and in one way or another, affected the commerce around them.
Some of the 20 members of Benzinga's list succumbed to mental disorders or terminal illnesses, while others couldn't handle the prospect of financial ruin.
Check out our list of prominent businessmen who took their own lives below:
1. Albert Ballin (1857-1918)
The German businessman oversaw the Hamburg America Line, the world's largest shipping company at times and the first modern cruise ship company. When the company went into financial decline, Ballin committed suicide, overdosing on sleeping pills -- two days before the end of the World War I.
2. John "Cliff" Baxter (1958-2002)
Baxter, the former Enron executive, sold $30 million worth of his company's stock months before its bankruptcy. He had agreed to testify before Congress on the Enron case, but was found dead by a self-inflicted gunshot wound days before. Baxter left a suicide note for his wife and medical examiners found no signs of foul play.
3. August Anheuser Busch, Sr. (1865-1934)
The son of Anheuser-Busch (NYSE: BUD) founder Adolphus Busch was a magnate who served as President and CEO of his father's brewing empire from 1913 to 1934. Later in his life, suffering from dropsy, heart disease and gout, Busch decided to take his life with a self-inflicted gunshot.
4. Otto Belsheim (1924-2013)
The founder of Metro AG, the giant German wholesale and warehouse club group, which hauled in $66.70 billion in 2011 revenues, committed suicide in February of 2013. His net worth in 2010 was estimated at $3.6 billion.
5. E.M. Black (1921-1975)
The former head of the United Brands Company, today known as Chiquita Brands International (NYSE: CQB) was born in Poland. When the Securities and Exchange Commission discovered that Black had attempted to bribe the president of Honduras to lower taxes on banana exports, Black couldn't handle the stress. He bashed the window of his 44th floor Manhattan office in the Pan Am building and jumped to his death.
6. Adolph Herman Joseph Coors, Sr. (1847-1929)
Coors founded the Adolph Coors Company (now the Molson Coors Brewing Company (NYSE: TAP)) in Golden, Colorado in 1873. On June 5, 1929, he jumped to his death at the Cavalier Hotel in Virginia Beach, Virginia.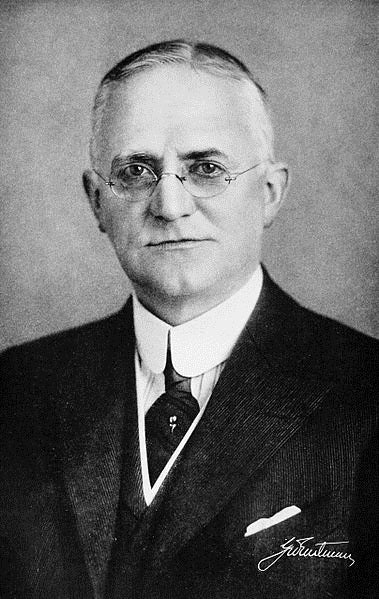 7. George Eastman (1854-1932)
The renowned philanthropist and founder of the Eastman Kodak Company brought photography into the mainstream. Suffering from a spine illness and chronic pain, Eastman shot himself in 1932 and left behind a note which read, "To my friends: my work is done. Why wait?" (Photo: Wikimedia Commons).
8. Lewis Hill (1919-1957)
In 1949, Hill co-founded KPFA, the first listener-funded radio station in the US, along with Pacifica Radio -- a progressive political station based out of Berkeley, California that still exists today. Faced with poor health from his spinal arthritis, Hill shot himself in 11957.
9. David Kellermann (1967-2009)
Kellerman was the acting chief financial officer of Freddie Mac in 2009. When the company refused his resignation, Kellermann hanged himself in the basement of Vienna, Virginia home.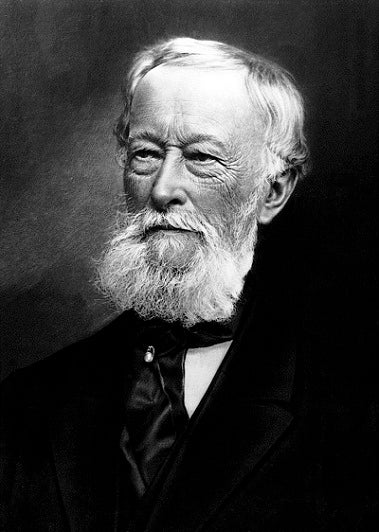 10. Friedrich Alfred Krupp (1854-1902)
The grandson of the founder of Friederich Krupp AG, a German steel manufacturer that laid the framework for what today is ThyssenKrupp AG, a multinational conglomerate and one of the largest companies in the world. Krupp's life was cut short after Vorwärts, a Social Democratic magazine, published an article alleging that Krupp was homosexual and shared an intimate relationship with a local 18-year-old barber and amateur musician. A week later, Krupp killed himself. (Photo: Wikimedia Commons).
11. Emil Heinrich Meyer (1886-1945)
A board member of ITT Corporation's (NYSE: ITT) German subsidiaries Standard Elektric Lorenz, Mix & Genest and AEG, Meyer shot himself to death in Berlin on May 9, 1945.
12. Chung Mong-hun (1948-2003)
The son of Hyundai conglomerate founder Chung Ju-yung, Mong-hun would take over the Hyundai Asin division his father's empire in 2000. In 2003, Chung became embroiled in scandal after being accused of funneling hundreds of millions of dollars to the North Korean government. He killed himself on August 4, 2003 by leaping from his 12th floor office.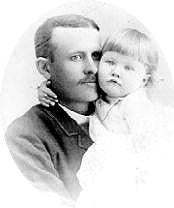 13. Charles William "C.W." Post (1854-1914)
The 19th century food pioneer and breakfast cereal tycoon founded Post Holdings (NYSE: POST) in Battle Creek, Michigan. Chronic stomach issues plagued Post, and in 1914, he shot himself to death. (Photo: Wikimedia Commons).
14. Heinz Pretcher (1942-2001)
A German-born entrepreneur, Pretcher founded the American Sunroof Company (ASC) in Southgate, Michigan. A good friend of the Bush Family, Pretcher would lead fundraisers for both George H.W. Bush and his son's presidential campaigns.
ASC would grow into a major supplier of roof systems, body systems and other specialty-vehicle systems for many of the world's automakers, namely Ford (NYSE: F) and General Motors (NYSE: GM). Grappling with bipolar disorder for most of his life, Pretcher committed suicide on July 6, 2001.
15. Roy Raymond (1947-1993)
Raymond started his career as an executive at Vick's, now owned by Procter & Gamble (NYSE: PG). This was before founding lingerie retailer Victoria's Secret, a venture he would sell in 1982. Raymond would not have as much success with his next startup, a retail store by children by the name of My Child's Destiny.
After its bankruptcy in 1986, Raymond grew depressed and frustrated. In 1993, he committed suicide by jumping from the Golden Gate Bridge.
16. Amschel Mayor James Rothschild (1955-1996)
Rothschild descendant Amschel was made chairman of Rothschild Asset Management in 1993, a division he steered into a stable path during his mid-1990s tenure. Hours after a meeting where mergers of asset management firms was discussed, Rothschild hanged himself at a Parisian hotel.
17. Charles Rothschild (1877-1923)
Son of Nathan Mayer Rothschild, 1st Baron Rothschild, Charles worked as a partner in the London family bank, NM Rothschild and Sons. Despite his interest in entomology and natural history, he stuck to banking, although he would often go on expeditions, discovering the plague vector flea, Xenopsylla cehpopis, in 1901. A bout of encephalitis prompted Rothschild to kill himself in 1923.
18. Leonard Samuel Shoen (1916-1999)
The founder of U-Haul truck and trailer, Shoen died in 1999 after crashing his car into a telephone pole. The Nevada coroner ruled his death a suicide.
19. Richard W. Weiland (1953-2006)
One of the first five employees at Microsoft (NASDAQ: MSFT), Weiland was a savvy programmer and good friend of Paul Allen. Suffering from clinical depression, Weiland shot himself in the head on June 24, 2006.
20. Ziang Shuhong (1957-2007)
Shuhong was a Chinese businessman and owner of a factory that manufactured toys for Mattel's (NASDAQ: MAT) Fisher-Price subsidiary. After toys from his plant were found to contain lead paint, Zhang hanged himself from the third floor of his factory.
Posted-In: Adolph Herman Joseph Coors Sr. Albert Tallin Amschel Mayor James Rothschild August Anheuser Busch Charles Rothschild Charles William Chung-Mong-hunGeneral Best of Benzinga
View Comments and Join the Discussion!