Jeff Pulver Talks Twitter, Investments And More At The 140conf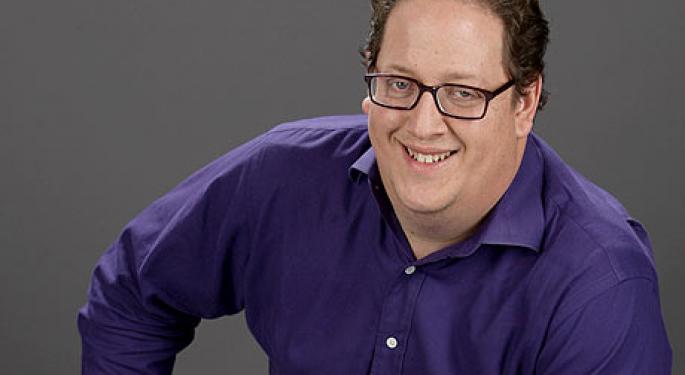 At this week's 140 Character Conference in Detroit, Benzinga had the opportunity to speak with entrepreneur and 140conf organizer Jeff Pulver. He had many things to say about investments, life, and the way he invests.
One of the most surprising things about him is that he's an angel investor in over 150 companies – one of which is one of the fastest-growing websites in the world: Twitter.
Pulver started investing in Twitter after responding to a post from venture capitalist Fred Wilson. Wilson had previously offered a piece of the company to angel investor Howard Lindzon, but when he rejected it, Pulver was able to step in.
When it comes to investing in startups, Pulver said the most important thing is the team. The reason is because if there are any obstacles and the business model changes, the team would be responsible for that.
Pulver knows a thing or two about overcoming obstacles. In July of 1996, he was fired from his day job at Cantor Fitzgerald. "I felt paralyzed for a few days," Pulver wrote on his blog. "I wasn't sure what to do next and how to go about doing it."
But in time he realized that it might have been for the best. "Getting fired most likely saved my life because at the time I was working for Cantor Fitzgerald Securities in the World Trade Center and I had the kind of job that many people who work on Wall Street in the IT department usually held on to," he said. "Getting fired gave me the opportunity to rethink my future and forced me to act on it. Losing my job gave me a chance to find my passion and act on my dream. Losing my job gave me a chance to experience a 'Personal Reboot.'"
To learn more about Jeff Pulver, check out his blog and follow him @jeffpulver.
Posted-In: 140 Character Conference 140conf Howard Lindzon Jeff PulverTech Media General
View Comments and Join the Discussion!