Real Estate: Charting A New Course, Part 3 (O, RWR, IYR)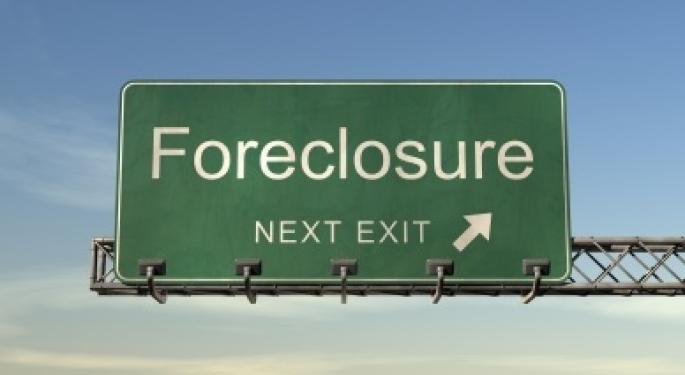 This is the third and final installment of Real Estate: Charting A New Course, a three-part special report on the state of the American real estate market. This series is based off of Alex Schiff's conversations with Steve Chaben, managing director and regional manager of Marcus & Millichap's Detroit and Grand Rapids offices, and Stan Blacker, president of the Florida-based mortgage brokerage Mortgage Resource Partners. You can see the previous installment here.



Real Estate: Charting A New Course, Part 3



But where does real estate go from here? The definition of a bubble is an appreciation so rapid it can't possibly sustain itself — so no one should expect the 10, 20 and even 25% annual increases seen in certain parts of the country to return any time soon. The days where real estate investment trusts (REITs) like Realty Income Corporation (NYSE: O) or the SPDR Dow Jones Wilshire REIT (NYSE: RWR) double their value in years rather than decades is likely over. iShares Dow Jones US Real Estate (NYSE: IYR) is likely going sideways for awhile.
But there are a lot of moving parts to the future of real estate that make a prediction difficult. Will the government continue to hold down interest rates by buying mortgage-backed securities? Will Treasury yields — which are closely linked to mortgage rates — remain low due to sovereign risk abroad? Will the employment picture improve enough to propel the economy toward robust growth? Will investors ever feel confident in real estate again? Is consumer spending entering a "new normal?"
"It all boils down to two things in my opinion: consumer and investor confidence, and consumer spending," Blacker explained. "You can't have confidence and spending without a stable marketplace and employment." He asserted that, without either of these two in place, the government needs to step up. "It's like a choke mechanism — which adds an extra push of fuel to get the car started. If you [don't] push the choke back in once the car started, the car would stall out," he said, referring to the need to stimulate now but not indefinitely. "They'll have to shy on a little more aggressive stimulus. Once it does catch fire, with the new regulations with real teeth this time, we'll come out of it okay — but there's no guarantee…Analysts are saying that it will take until 2033 for prices to be back where they should be in [Tampa, Florida]."
Chaben echoed this sentiment in stating that the main threat to normalization in commercial property is "a double dip in the economic recovery and the continued lack of liquidity in the lending market." In other words, without an upswing in jobs, incomes, investment, etc., prices are going nowhere.
Have we seen the end of the Era of Homeownership? Probably not. Not even the havoc wreaked over the last few years could change this deeply-embedded cultural nuance. But, for now at least, the real estate market appears to have rediscovered its prudent roots.
And this time around, the game between consumers and lenders might be a little more even-sided.
--Alex Schiff
Learn how to find the best stocks to trade each day in our 70 page E-Book and 90 minute online video for free.
View Comments and Join the Discussion!
Posted-In: Alex Schiff Detroit Florida Grand Rapids Marcus and MillichapMovers & Shakers Economics General