Real Estate: Charting A New Course, Part 2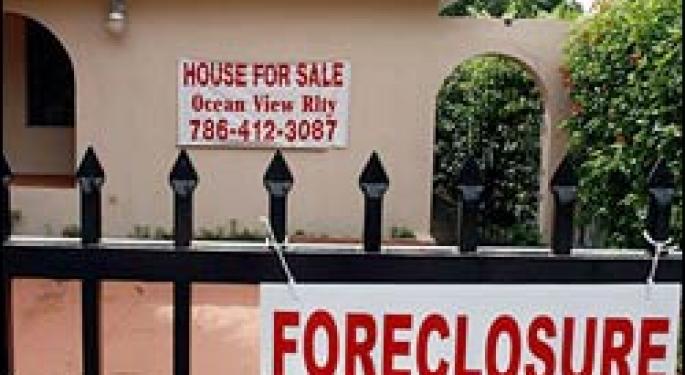 This is the second installment of Real Estate: Charting A New Course, a three-part special report on the state of the American real estate market. This series is based off of Alex Schiff's conversations with Steve Chaben, managing director and regional manager of Marcus & Millichap's Detroit and Grand Rapids offices, and Stan Blacker, president of the Florida-based mortgage brokerage Mortgage Resource Partners. You can see the previous installment here.



Real Estate: Charting A New Course, Part 2



There's nothing groundbreaking in reporting that the housing market went up, went down and is heading sideways for the foreseeable future. But both these men see a market that is changing — not just in terms of volume or prices, but also in the dynamics that govern real estate transactions.
"Market dynamics have seriously changed," Chaben said. "I believe we will see the impact of the crash for many years. How investors underwrite and finance deals have changed for the foreseeable future." Whereas the 2001-07 era was marked by recklessness, greed and— as the 2006 Treasury report pointed out — outright fraud, it appears that we are now transitioning to more conservative lending practices. "Today's commercial real estate market has very little comparison to the dynamics of five years ago."
95% of the fraud, abuse and loose lending standards that dominated the last ten years are gone now, asserts Blacker. "It went back to the way it was when I started in the 80's. You must have verifiable income. You must make an investment of your own dollars. You must have good credit." Consumers must live up to a new standard of fiscal integrity before being granted a loan. This time around, lenders are doing their homework in order to ensure that the loan is a good investment.
On the broker side, "They set up a Nationwide Mortgage Licensing System (NMLS) in our country two years ago. It's being phased in at different rates across the country. Every originator is given a number. Every time I originate a loan my number will be on the application. That way they can track complaints against me. They can track fraud against me. That was necessary. Previously, you could go from state to state and commit fraudulent loans and no one would know." In another appalling statistic, he noted that the state of Florida has licensed over 10,000 convicted felons as mortgage brokers. Now, he says, "we must be licensed. We must be tested. We must be regulated."
But Blacker found one disturbing exception to the new regulations. "The bank originators don't have to be licensed, tested or regulated" in the same way as mortgage brokers who do not work for banks — a carve-out likely the result of intense lobbying. But banks will be forced to offer new options to consumers. Previously, many banks shunned the idea of offering a loan with a higher interest rate but no closing costs, since that's where banks and brokers often earn a slice of the mortgage pie. "I got a reputation for doing these loans and was smeared for it," Blacker recalls. "There were only two people [doing these loans] out of 100's in Pinellas County until now." Now, in order to collect an originator's fee, the banks must offer, in writing, a no closing cost option.
Add into this scenario the looming Consumer Financial Protection Bureau to be launched as part of the congressional financial regulation overhaul, and a picture of a new kind of consumer emerges.
The new consumer is empowered and on a more level playing field with their lenders — that is, if they have good credit, verifiable income and a willingness to put some of their own "skin in the game." Without those ingredients, they will find it difficult to buy and finance a home. But, by most accounts, that's the way it was always supposed to be. Owning a home is not a fundamental American right, and neither is profiting off of knowingly making loans that could never be repaid.
The home value data used in this article can be found here at Economagic. Come back to Benzinga on Friday to see Part 3 of Real Estate: Charting A New Course, the final installment of this special report.
--Alex Schiff
Learn how to find the best stocks to trade each day in our 70 page E-Book and 90 minute online video for free.
View Comments and Join the Discussion!
Posted-In: Alex Schiff Detroit Economagic FloridaMovers & Shakers Topics Economics General