Fintech Focus Roundup For November 21, 2020
The Major Theme: In times of crisis, innovation gains traction.
That's according to Brandon Tepper, the vice president of Americas Sales for Nasdaq's Investment Intelligence business.
Through his various roles at the world's first electronic stock market, over the last 20 years, Tepper has witnessed innovation firsthand, helping build the fintech brand that's supported firms like Apple, Alphabet, and Microsoft at their earliest stages.
In a discussion on Tepper's work building Nasdaq's Market Intelligence desk, a part of the business that uses market data to help publicly listed companies understand why their stock is trading one way or another — the exec said that the recent financial crisis surrounding the coronavirus pandemic was a boon to the fintech space.
"If you look back to the financial crisis, and some of the individuals that were on Wall Street building solutions, they were out of work looking for jobs and thinking of cool new ways to build things, and so we saw a huge influx of financial information portals, retail brokerages come in," he said in a reference to the Great Recession.
"We've actually seen a very similar thing happen over the last couple of months."
The Problem: For independent real estate investors, the barriers to success are high.
That's according to NestEgg CEO Eachan Fletcher, a technology and software veteran that spent an entire career making it easier for people to navigate and enjoy life using the web. During Fletcher's tenure at Expedia and Hotwire, he and his wife were landlords that found it often time-consuming and frustrating to manage a portfolio of rental properties.
"There were definitely a lot of month-to-month cash flow challenges," he said. "We tried every other app out there and we just couldn't find anything that we felt solved the problem in a meaningful way."
The Solution: That's when in 2017, alongside a couple of his colleagues at Expedia, Fletcher co-founded NestEgg as a wealth creation platform for real estate investors. With a goal of creating a million millionaires in five years, NestEgg helps over 12 million mom and pop landlords accelerate their progress towards financial independence.
"These landlords are typically looking to build portfolios of twenty, thirty, and forty units," Fletcher said in a discussion over real estate investing's financially demanding characteristics. "They get bogged down on that journey somewhere in the range of one to ten because it's super time consuming managing properties."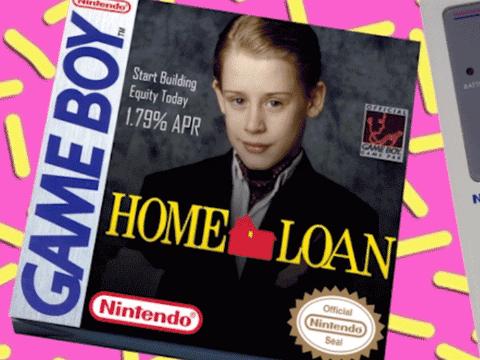 What To Know: As part of a vision to offer investors a sophisticated alternative to traditional zero-commission trading platforms, Webull introduced cryptocurrency trading through Webull Crypto, expanding the depth of assets accessible on the platform beyond listed U.S. stocks, ETFs, and options.
"We place great value in our customers and are always listening to their feedback in order to make improvements and additions to the app for a better trading experience," said Anthony Denier, CEO of Webull. "We are proud to be among the first companies rolling out this feature for traders, and we're excited to see an increase in both users, and user activity, as more become familiar with it."
Webull Crypto will allow customers the ability to buy or sell fractions of crypto at a $1 minimum with instant settlement. This means users have immediate access to funds, as well as complimentary real-time crypto data, and advanced security features.
Why It Matters: The addition of Webull Crypto comes at a time when innovation in financial services has gained significant momentum.
Now, Webull investors can bet on the next wave of innovation in digital currencies with popular products like Bitcoin, which is fast-approaching its 2017 all-time high.
The Take-Away: In late October, The Professional Fighters League, a fast-growing and innovative sports organization, formally announced a partnership with blockchain company Socios on digital assets that provide fans with engagement opportunities, such as voting rights and the ability to earn rewards.
Why It Matters: The introduction of fan tokens is a first in the industry, and will allow PFL to tap into a new level of engagement. Socios will collaborate with the league on content across digital platforms, promoting the initial Fan Token Offering and polls.
"We're very excited about being the first sports league to offer blockchain fan tokens," PFL CEO Peter Murray said.
"Fans have an opportunity to get an ROI on their passion and support for the PFL, the league, for our fighters, the events, and the season-long journey."
What Happened: As part of a vision to align wealth advisors with boutique asset management firms, Rock Harbor raised $1 billion in under three years of establishing its marketplace strategy and brand.
In a discussion surrounding the firm's work pairing asset managers, mutual funds, and ETF providers with financial advisors, Rock Harbor founder and CEO Sean Ritchlin said the milestone didn't come without challenges.
"The early struggles were tough, but I think we really nailed it down in 2018," Ritchlin told Benzinga.
Ritchlin noted his Vice President and Head of National Accounts, Lindsey Cipro, was a major factor in achieving this recent milestone.
"She does a lot of the work behind the scenes," he said in a description of her role in bringing together quality partners and advisors. "She goes through all of the processes, … to see if there's a good fit from a product standpoint and economically."
"Once we find something, we take it to our internal crew of top wholesalers, and have a discussion with them to see if this is going to be a good fit for business," he said.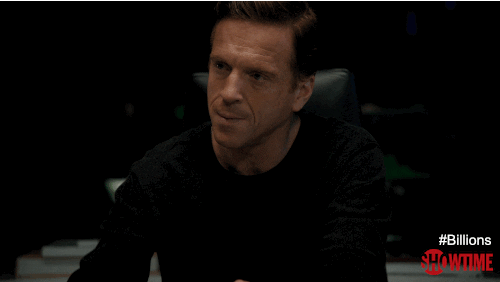 View Comments and Join the Discussion!
Posted-In: Alphabet Anthony Denier Apple Brandon Tepper Eachan Fletcher Expedia HotwireFintech