'Rolling With The Punches': TradeZero America Withstands Market Crash, Accentuates Depth Of Product Portfolio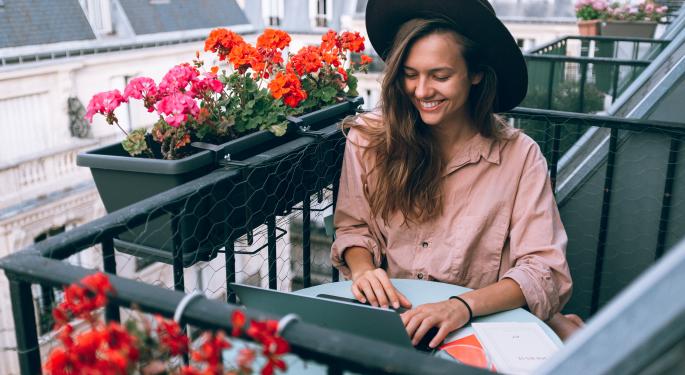 As financial markets experienced a historic liquidation alongside news of an emerging pandemic, commission-free trading platform TradeZero America enhanced its product portfolio, providing users with improved tools and execution.
In light of the recent market volatility, Dan Pipitone, co-founder at TradeZero, spoke with Benzinga regarding his firm's role in disrupting the trading technology and brokerage space.
Why TradeZero?
"Our systems have been able to roll with the punches."
According to Pipitone, TradeZero is a holistic solution for the beginner or advanced market participant.
"We've packaged things up for those users looking to graduate," said Pipitone. "For those users that have gotten their feet wet and have seen what the free app has to offer, are wondering about shorting, 4 times buying power, trading from 4 a.m., or using the keyboard to enter orders quickly."
TradeZero's core solutions include the following:
Commission-free trading
Free direct-access routing
Web and desktop platform
Pre- and post-market access
Pipitone said the addition of direct-access routing is a reflection of the organization's commitment to change and leadership within the trading community.
"Direct-access routing basically gives the trader or investor the ability to choose the venue -- the exchange or marketplace -- for which they want to route their order," the co-founder said.
As a result of TradeZero's innovations, users can route passive limit orders to Nasdaq, for example, and get paid for doing so.
"We've crossed the zero threshold," he added. "We've marked up and down the routing fees for adding and removing liquidity."
Commitment To Consistency
Alongside the COVID-19 coronavirus pandemic lockdowns, participants sheltered at home searched for ways to maintain engagement with the outside world, thus fueling an impressive rise in trading activity.
In response, TradeZero enhanced background capabilities, optimizing protocols, and decreasing the size of packets to increase order-flow processing efficiency.
"We are rolling with the punches," Pipitone said. "We had to navigate the increased traffic on the internet because all of our products are streaming. If there is an issue between us and where we're sending data, then it could lead to a bad experience."
The commitment to consistency in execution is what differentiates TradeZero from competitors running systems that can't handle volume spikes.
Charting And Robust Options Products
Recent additions to the TradeZero product portfolio include advanced charting packages and options products.
"On both of our web products, the free version, and Pro platform, we added our ProCharts package, which, right now, has eclipsed 90 indicators and drawing objects."
Additionally, the firm acquired data feeds from CBOE Global Markets Inc (BATS: CBOE) as part of an effort to release a robust options product.
"We've taken in a data feed from the CBOE called Hanweck, which allows us to price properly and effectively value portfolios using all of the Greek option values."
The revamped options product will support both multi-leg and direct routing to TradeZero's operation on the floor of the NYSE American Stock Exchange (AMEX).
"We have a group of floor traders trading options that we're looking to tie our platform into," said Pipitone. "It will allow customers to route their option order flow directly to our booth to interact with the liquidity that exists on the floor of the AMEX."
Next Steps
"We're looking to create a velvet rope experience."
According to Pipitone, the evolving TradeZero platform is the destination that empowers all traders, regardless of experience.
The firm's commitment to democratizing finance is reflected in its addition of tools that improve access and clarity to markets.
To learn more about TradeZero and its diverse portfolio of trading solutions, click here.
Photo by Daria Shevtsova from Pexels.
View Comments and Join the Discussion!
Posted-In: AMEX cboe Cboe Global MarketsFintech Futures Exclusives Markets Interview Best of Benzinga