WallStreetBets Pivots To Online Trading Competition Targeting Millennials, Zoomers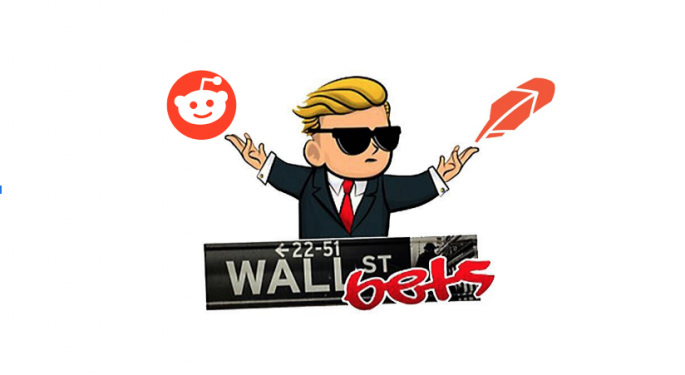 WallStreetBets, an events company whose origins started as a Reddit community of traders who share high-risk investment strategies and trading ideas, will be hosting the world's first esports-style stock market competition online next April.
As part of the development, Jaime Rogozinski, author of "WallStreetBets: How Boomers Made the World's Biggest Casino for Millenials," and founder of the online community and events company WallStreetBets, spoke with Benzinga about the ongoing revolution in the trading community and his intentions to get people engaged with their finances.
What Is Happening?
"I started WallStreetBets mainly because of the things I was starting to see in the stock market and I was also starting to manage my own money," Rogozinski said.
At the time, the founder was looking for ways to be more aggressive with his disposable income. Alongside his own studies of the markets, Rogozinski started WallStreetBets after he found it difficult to find communities centered around high-risk, high-return trading. The inception of the organization came alongside the zero-commission stock trading revolution and entrance of Robinhood, causing membership to increase exponentially.
"The mindset, the demographics of the younger generation. They tend to gravitate towards Robinhood's gamified approach."
In addressing the flair, the desire for real-time engagement amongst community members, Rogozinski announced in March his intent to host a live, in-person trading competition. With the onset of the coronavirus, the WallStreetBets team scratched the in-person event.
Instead, the organization will work off of the successful esports model in bringing a free live trading competition to online mediums, such as YouTube, Vimeo, Twitch and Discord.
"At the end of the day, we need to be responsible," Rogozinski said. "This isn't a political statement or any kind of rebellious act we're trying to do. We just realized it's a safer bet to have it online."
How To Participate?
The event will have a rigorous selection process in which 12 contestants will be selected from a pool of U.S. citizens, 18 years or older.
Contestants will begin trading with a predetermined amount of money, through a sanctioned broker.
"It's their money they're depositing into the account. They're going to trade that money and get to keep whatever they make, or they'll be responsible for their loss."
WallStreetBets will reward individuals that make the most amount of money trading stock options, while the person who is last to lose money will also be awarded.
Long-Term Impact
"It's refreshing to step away from Twitter or other typical finance type reporting," the founder said. "I would guess the majority of people are like myself. They have a genuine reason to want to actually make money."
Benzinga was told that the intent behind the WallStreetBets event is to foster an environment where people can actively take control and learn about how to make money investing.
For that reason, the community will leverage partnerships with sponsors to help educate users on how to become profitable traders.
For more information on how to get involved with the WSB Championship, please visit https://wallstreetbets.net/.
View Comments and Join the Discussion!
Posted-In: eSports Jaime Rogozinski r/WSB wallstreetbetsExclusives Markets Media Interview Best of Benzinga