TradeUP Expands Campaign To Boost Engagement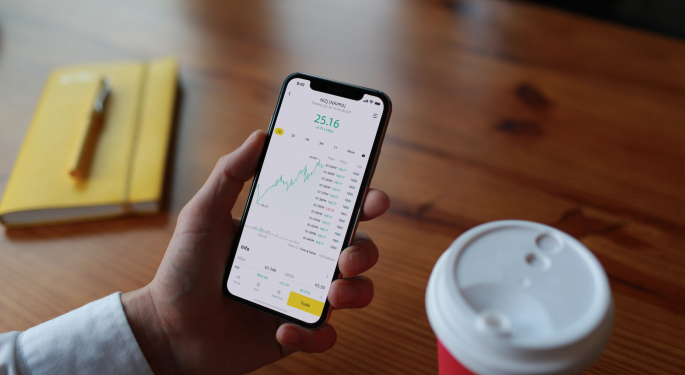 The mobile-based zero commission trading app, TradeUP, recently kicked off its cash bonus campaign, offering customers cash bonuses up to $400. The latest campaign is an upgrade from its previous campaign. By changing from a single and fixed-rate bonus to a multi-tiered structure, as well as lowering the threshold for qualification to just a $1000 deposit, TradeUP offers a better chance for users to earn bonuses.
TradeUP just released an update for its app, with minor changes made to price alerts, stock page design and other details. Ryan Song, director of TradeUP, noted that more updates will roll out in the coming weeks and will include continuous improvements of the interface to allow for easier navigation. Despite being confronted with difficulties posed by the coronavirus pandemic, TradeUP posts steady growth as it continues to enhance digital capabilities for building better trading experiences based on intuitive interfaces and a comprehensive suite of advanced tools.
"Tech companies often have an expectation of high-speed iteration built into their cultures. TradeUP, too, practices continuous improvement. Our R&D team remains agile and productive, bringing timely updates to further boost operational efficiencies even in volatile market conditions," said Song.
Guided by a customer-centric philosophy, TradeUP just held its first paper trading competition that helped investors analyze market sentiments as well as the financial resilience of companies in a simulated real-time environment. Hundreds of investors participated in this competition; some even reached out to TradeUP's customer representatives to commend the value of this learning experience.
Song said, "We will make more tools and resources readily available to investors in the future. One of TradeUP's missions is to provide users with an integrated, easy-to-use platform that allows them to sift and identify market opportunities at their fingertips."
The app has many useful features that are well received by users. For instance, TradeUP provides users with a capital flow distribution chart displaying the flow of money into and out of a security. The aggregated volume of executed buy and sell orders over a one-day or five-day period may give users a clearer picture of the stock's supply and demand. The app also contains an economic calendar detailing important dates that allow interested investors to keep track of market movements.
Commissions Disclosure
Zero-fee or commission-free trading means $0 commission trading on self-directed individual cash or margin brokerage accounts that trade U.S. exchange-listed stocks and ETFs online. A $0.65 per contract fee applies to options trades. TradeUP also charges commission on Hong Kong stock trading. For more information, see our full pricing details: https://www.itradeup.com/pricing/commissions-us.
Brokerage services in TradeUP are offered by Marsco Investment Corporation. Download TradeUP in the Apple App Store or Google Play for free. For more information, please visit TradeUP's website: https://www.itradeup.com/
About Marsco Investment Corporation
Marsco Investment Corporation is a registered brokerage firm at SEC (CRD:18483; SEC: 8-36754), a member of FINRA/SIPC and a member of DTC/NSCC, regulated by the US Securities and Exchange Commission and Financial Industry Regulatory Authority.
Risk Disclosure:
All investments involve risk, including possible loss of principal. Past performance of a security, market, or financial product does not guarantee future results. Electronic trading poses unique risks to investors. System response and access times may vary due to market conditions, system performance, and other factors. Market volatility, volume, and system availability may delay account access and trade executions. The contents of this article shall not be considered a recommendation or solicitation for the purchase or sale of securities, futures or other investment products.
View Comments and Join the Discussion!
Posted-In: TradeUpFintech Press Releases